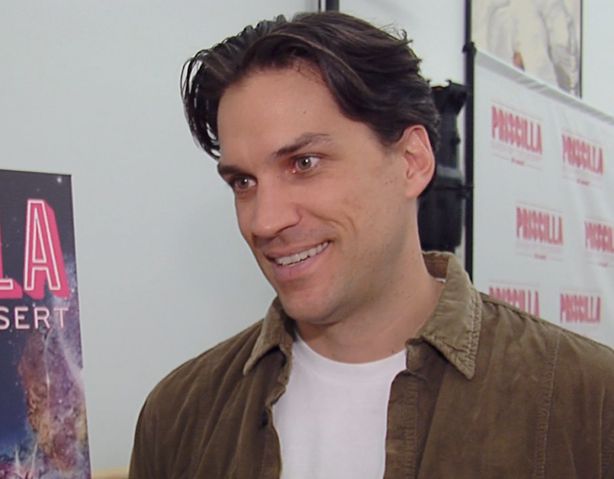 Top: Nick Adams; Middle: Will Swenson; Bottom: Tony Shelton
Who are these rather handsome and talented men in the pictures? They are the leads in the new Broadway show,
Priscilla, Queen Of The Desert
, which begins previews this evening at the Palace Theater on Broadway between 46th & 47th streets. They are Will Swenson, who plays Tick/Mitzi, Tony Shelton, who plays Bernadette, and the yummy Nick Adams, who plays Adam/Felicia. If you should turn up at the theater, you are more likely to see them looking like this: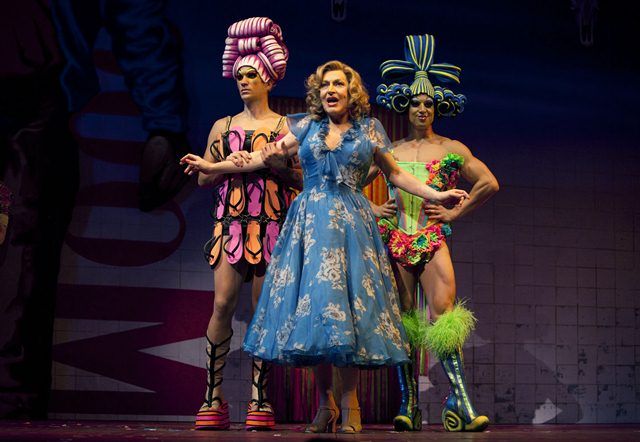 Left to Right: Will, Tony & Nick.
As they prepare for previews and a Broadway opening, they took the time to record a video in support of acceptance and hope for LGBT people everywhere, and for LGBT Youth in particular. They recently got together with the people at the "It Gets Better" Project to take things a step further.
They are encouraging people to take the following pledge:
Everyone deserves to be respected for who they are. I pledge to spread this message to my friends, family and neighbors. I'll speak up against hate and intolerance whenever I see it, at school and at work. I'll provide hope for lesbian, gay, bi, trans and other bullied teens by letting them know that "It Gets Better."
Acceptance is a natural message from a musical like
Priscilla
, as it is part of the inherent message of the show. In fact, the producers of the show have made a sneak peak available online, and sho I thought I would share it with you.
You you like what you see, and are going to be in New York City soon, why not get tickets to see the show. You can find out about the show, and how to reserve tickets by visiting their official website
here
. I hope I get the chance to see it soon, cause I would love to see these men put in the performances I have been reading about. They've been met with praise everywhere they've been, and from what I have read in the response from the audience, the praise is well deserved.