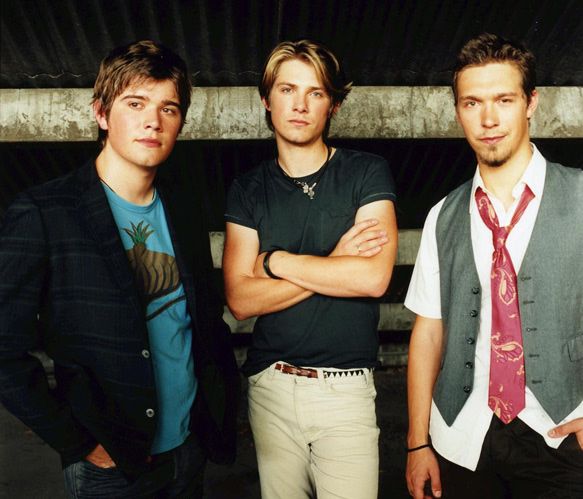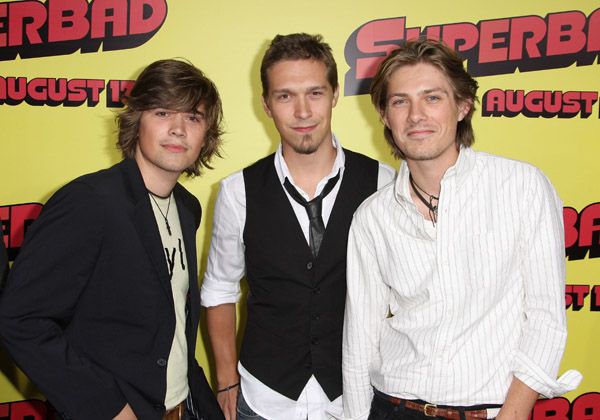 Bottom pic, L to R: Zac, Isaac and Taylor Hanson.
Isaac, Taylor and Zac, the adorable moppets from the boy band, Hanson have released a new video. And by boy band, it has more to do with the fact that when they had their initial success on the National market, they were mere boys, pre- or barely teen. They are a bit older now, all are married and I think all have a child or children.In fact, Isaac, the eldest, has already turned 30!
Well, the boys have released a video for the song
Give A Little
. The song can be found on the most recent release,
Shout It Out
. Much like the song, the music on the album is filled with rock and soul grooves, delivering a little retro feel while keeping the sound fresh and clean.
VH1 TV Shows
|
Music Videos
|
Celebrity Photos
|
News & Gossip
I had posted about the release of the video for
Thinking 'Bout Somethin'
almost a year ago, and you can find it
here
. Much like this video, the sheer joy of their music is quite evident, it once again is just an infectious feeling one gets directly from the brothers, and stays with you for some time after hearing them. This is a video of Hanson playing
Waiting For This
from the
Shout It Out
album.
For more on Hanson, check out their official website
here
. You can also check out their MySpace page
here
. And their music to date is available on iTunes. There are two versions;
the regular one
for $9.99, and
the Deluxe Edition
for $11.99.