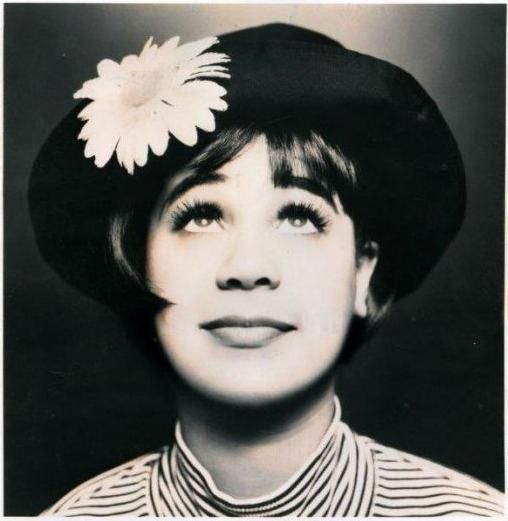 For some, she stamped 1991 with a song that defined the time. For others, she was one of the most successful Dance/Club acts of the decade, topping the club charts five times out of six, with the other landing at #2. For some, she almost defines one-hit-wonder as her career became defined by that one monster song. No matter what group you fall under, you've got to smile when you hear CeCe Peniston's name, her familiar voice, or the opening notes of
Finally
, whether it be in a club or while watching
Priscilla, Queen of the Dessert
.
In 1990 & 1991, CeCe Peniston was working on her career, working with some other performers when her strong voice caught the ear of a record executive. The label was a bit wary of taking a chance, so they sent the singer into the studio to record a single. The lyrics were purported to have been written a couple of years earlier by the singer while she was in high school. The single was released, and Finally was soon playing on every Pop station across the country, and Peniston had her first hit on the Billboard charts, getting to #5 on the Hot 100, and #1 on Dance Club Plays chart.
This was not Peniston's only trip to the Billboard Pop Top 40. On the strength of that single, A&M records released the album
Finally
, which ended up selling over 3 Million units worldwide, and well over 500,000 in the US. The third single off the album,
Keep On Walkin'
, also found it's way up the charts, scoring #15 on the Hot 100, and #1 on the Dance Club Plays chart.
The second single off the album was another winning cut,
We've Got A Love Thang
. As with the other 2 songs, this topped the Dance Club Plays chart, and made it to #20 on the Hot 100. It was certainly looking like the talented 22-year-old was going to be unstoppable, based on the performance of her first three singles.
Unfortunately, Peniston had only one more song hit the Top 40, the 1993 song
I'm In The Mood
. The song was off the sophomore offering,
Thought Ya Knew
. The song was the fourth from Peniston to hit #1 on the Dance Club Plays chart, as well as securing #32 on the Hot 100.
So, for all really paying attention, Ms. Peniston is far from a one-hit-wonder, with four songs in the Billboard Top 40, and five #1 songs on the Dance Club chart. Once the second album struggled with sales, there was a long hiatus while Peniston worked on new material. In fact, after 15 years of releasing the intermittent singles over the past 15 years, Peniston is rumored to be on the verge of releasing a new album shortly. This is only made stronger for fans when they go to check out her official website
here
, only to discover it is being renovated. But you can catch the latest news on her FaceBook page
here
.