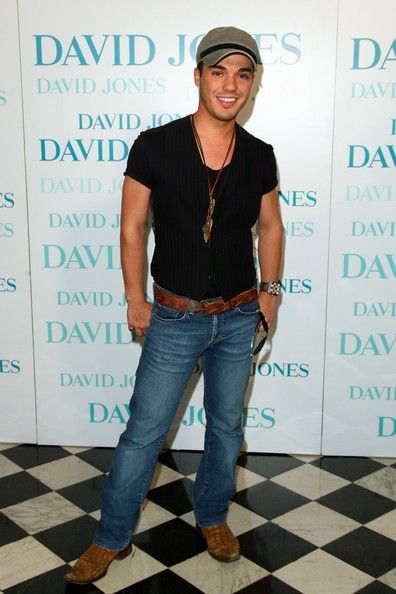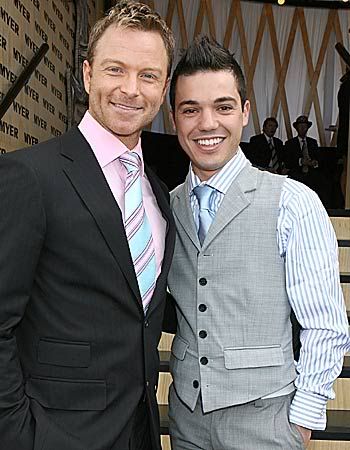 As many of the regular followers of this blog would know, I am a diehard fan of Mr. Anthony Callea, obsessed with my Aussie superman. It might be the oldest cliche in the world, but I think I would be content if he sang me the phone book at me. Add to that he makes me laugh on Twitter, is good to look at, and has a fantastic partner. Yes, at times I am a bit jealous, but mostly I am grateful to have his music.
Recently, Anthony decided to take part in the
Say Something Mardi Gras 2011
campaign, which I figure to be similar to the It Get's Better campaign that was everywhere a couple of months ago. Well, it is very nice to see Anthony have his say, speaking smartly, and especially nice to see the picture of he and Tim on the table.
Just before the Australian Open began, a fundraiser was held to raise money for those effected by the floods in Queensland.
Rally For Relief
was held on the grounds, and Anthony was there to entertain and bring in some money. Hey, if I was in the right hemisphere, I would have been there, given some money and had my picture taken with Anthony! Here are some clips from his performance, including some songs I hadn't heard before - how exciting, new CD soon!
Last month, I also noticed another video was posted, simply called
Anthony Callea LIVE
. Now I watched it, noticed it was very professionally done, and my heart started to race - might there be a DVD in the future? Cause the one I have was shot back in 2006, and could use a new one to wear out. As usual, Anthony looks handsome as can be, and in fantastic voice. So here are the clips, and we shall see if it will leave you wanting more.
I am very excited about the new CD, although I have no To find out more about Callea, check out his official website
here
.