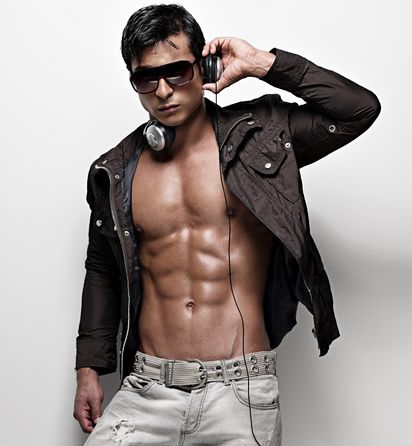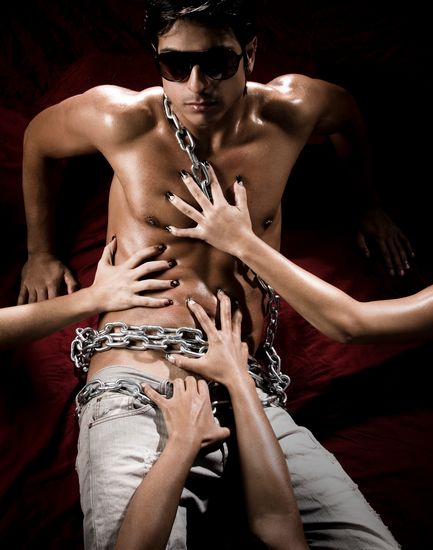 I recently came across an EP by a young Latin man that I have to say captured my heart, and that was before I saw the video!
The Beginning
is diSanto's debut, and I have to say, I like it very much. The six-song offering - OK, really 5-songs, with an intro - is big and bold, with lots of delicious flavor going on in there. He manages to meld Miami, Los Angeles, and New York into a sound that is new and fresh, with plenty of heat! And did I mention diSanto is gorgeous? Well, he is. I mean, check out those pictures...
The album kicks off with the drama on the
Welcome
intro, in which diSanto introduces himself and makes promises I want to believe. That brings up the first track,
Sinner
. This is a bit Freddie Mercury, a bit George Michael, and a dash of Adam Lambert, with a playful edge that is enticing. There is a theatricality that goes just far enough, and a flirtatiousness when diSanto is practically cooing into my ear. Check out the video.
This brings us to
Ride My Chu-Chu
, and the dance track just melted by cold, jaded heart. There is a flirty, throw caution to the wind feel that draws me in. And drawing me in even more, the next track is
Come
. Talk about making me sweat, this track has a beat that infects the hips, and a sounds that infects the brain. Check out this clip, taken from a live performance in LA.
Get Away, turns the beat back a bit, and delivers an intoxicating hooky chorus the a pop flare, but still keeps the sexy edge going. The heat is turned back up for the final track,
Sanctified
. I swear, for me, this one burns with the brightest Latin flame, and might be my favorite. Oh, who am I kidding, I love them all! But this one certainly had me shaking my shoulders, ready to be in danger with him. Oh, yeah.
diSanto was born in Puerto Rico, where he started singing in the choir at a young age, only to be made a soloist quickly. He went to New York City at 17 on a dance scholarship, where he completed his classwork and was employed as a dancer. Soon he was called to Miami, where he worked dancing and acting while working toward his goal of being a singer. That is now happening, and I for one look forward to hearing what he has coming next.
You can purchase the album on iTunes
here
and you can get it at Amazon.Com
here
, both for less that $6. For more about diSanto, you can check out his official website
here
.