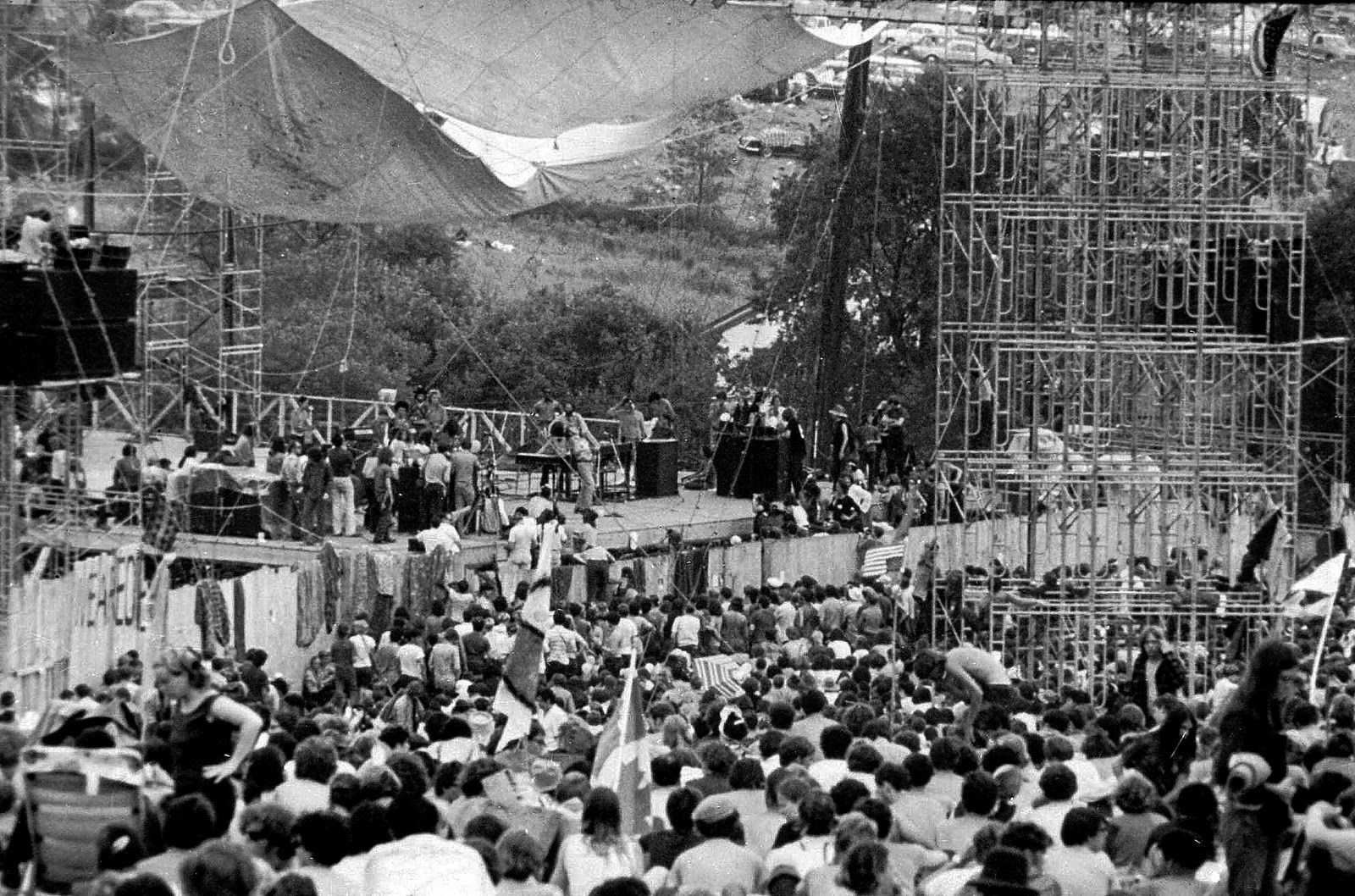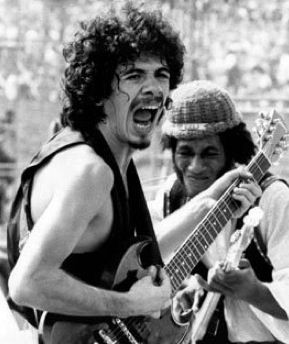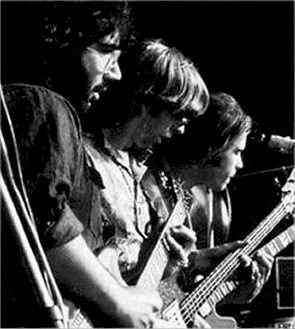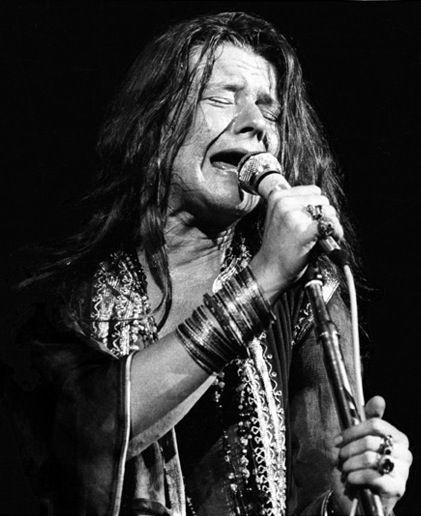 Left to right: Carlos Santana; Grateful Dead; Janis Joplin; and Sly & the Family Stone.
Last night I spoke about the first night of Woodstock, and features some amazing performers. The audience showed up to hear great music, and wouldn't let some rain stop it from happening. A bigger impact might have been the side of the crowd, two-and-a-half times larger than expected. Arlo Guthrie mentioned that the New York State Thruway was closed, although that is was clogged and at a stand still at times, so who knows how many people abandoned the trip and went home, meaning even more people. It was an astonishing music festival, unlike any that had come before it. It allowed music lovers, hippies, peaceniks, and people from all walks of life to converge on a small New York hamlet and co-exist peacefully for a weekend of sex, drugs and rock and roll. On Saturday, August 16, 1969, the second day kicked off around noon with a performance by Quill, a rock band from the Northeast who toured the area and had a good following. Then it was time for Country Joe McDonald, a Rocker who was not afraid to tackle tough themes, like the war in Vietnam in songs like "I-Feel-Like-I'm-Fixin'-to-Die Rag," and so many others. In the 1960s, he performed in the psychedelic band, Country Joe and the Fish. By around 2PM, it was time for Carlos Santana and his band, putting in an set that was entrancing and electrifying. Woodstock really introduced the public to the stirring Latin Rock created by Santana, with hot and sultry guitar-driven songs. Here is a clip of Santana performing "Evil Ways", a song that would not be released until December.
Once released, "Evil Ways" went to #9 on the US Billboard Hot 100 chart. Once Santana was finished, it was time for folk singer John Sebastian, who had only recently left his band, The Loving Spoonful. He had written the hits "Do You Believe In Magic" and one of my favorites, "Daydream". And we were seven years shy of his big solo hit, "Welcome Back", also the theme song to
Welcome Back, Kotter
. He was followed by the Keef Hartley Band, with English drummer and frontman Keith "Keef" Hartley. He was followed by another UK act, the Scottish Psychedelic Folk pioneers, the Incredible String Band. They were followed by the Blues Rock band Canned Heat. The Los Angeles band named the band after sterno, the cans of fuel that burned to warm chaffing dishes, and sometimes imbibed by alcoholics of the time. Mountain was up next, a Long Island-based Blues Rock band that loved to rock out. By 10:30PM, it was time for one of the most iconic bands on the schedule. Yes, it was time for the Grateful Dead. Jerry Garcia, Phil Lesh, Bob Weir, Ron "Pigpen" McKernan, Bill Kreutzmann, Tom Constanten, Mickey Hart, took to the stage and laid down a great set, starting to lay the groundwork for the band that went on to earn a solid group of fans known as Dead-heads. What as they perform Merle Haggard's "Mama Tried".
If the Grateful Dead weren't enough to excite the crowd, how would you like to be the guy who scheduled Janis Joplin and The Kozmic Blues Band? I sure as hell would, because as much as the Grateful Dead could cool things down, Janis could heat it all up with her amazing performances, singing not only from the heart, but from her gut. Her own brand of Blues Rock, heavy on the Blues and Soul, but never short on the Rock. Just take some time to bathe in the glory that is Janis Joplin and The Kozmic Blues Band performing "Try (Just A Little Bit Harder)".
Now, I would think that would be impossible to follow, but then you have the intriguing mixture of Rock, Soul, Funk and Psychedelia that is the wonderful Sly & the Family Stone. The band was fronted by Sly Stone, and the band was made up of family and friends, mising up the genders and races with ease. The band was already topping the charts, with the brilliant "Everyday People". It was 2:30AM by the time they took the stage, but that didn't tire them at all. Watch them play "I Want To Take You Higher".
Following them at 5AM was the British rock band The Who, a band that was on top of the charts for much of the 1960s. The band was made up of Roger Daltrey, Pete Townshend, John Entwistle, and Keith Moon. They played some of their hits, as well music from an album that was released about two months before. It was their Rock Opera,
Tommy
. The evening, well, the morning really was finished off by Jefferson Airplane, the voice of San Francisco's Haight-Ashbury district. With Grace Slick, Marty Balin, Paul Kantner, Jorma Kaukonen, Jack Casady, Spencer Dryden taking the stage, there was no doubt they would make it easy for everyone to stay up. With already national hits with "Somebody To Love" and "White Rabbit", they delivered a big performance. They finished up around 9:30AM on Sunday morning, with a bold performance of "Uncle Sam's Blues". Tomorrow, I will discuss the final night of the festival.