After the startling success of his eponymous debut album in 2008, I would never have guessed it would take this long for a follow-up to be released, but it is at last here. Well, sort of, anyway. You see, while it was released in June in Australia and the United Kingdom, it has yet to be officially released here in the States. I know I first heard of Sam when I caught the second single, "Black and Gold". That was the second single off his debut, the first being "Cottommouth". Born in Australia, Sparro has lived both the the US and UK. Perhaps that was how he discovered soul music, which could be found in every track on his debut. Sparro has also been out and proud, never hiding his true self in exchange for success. And, by the way, that true self is kinda gorgeous and sexy.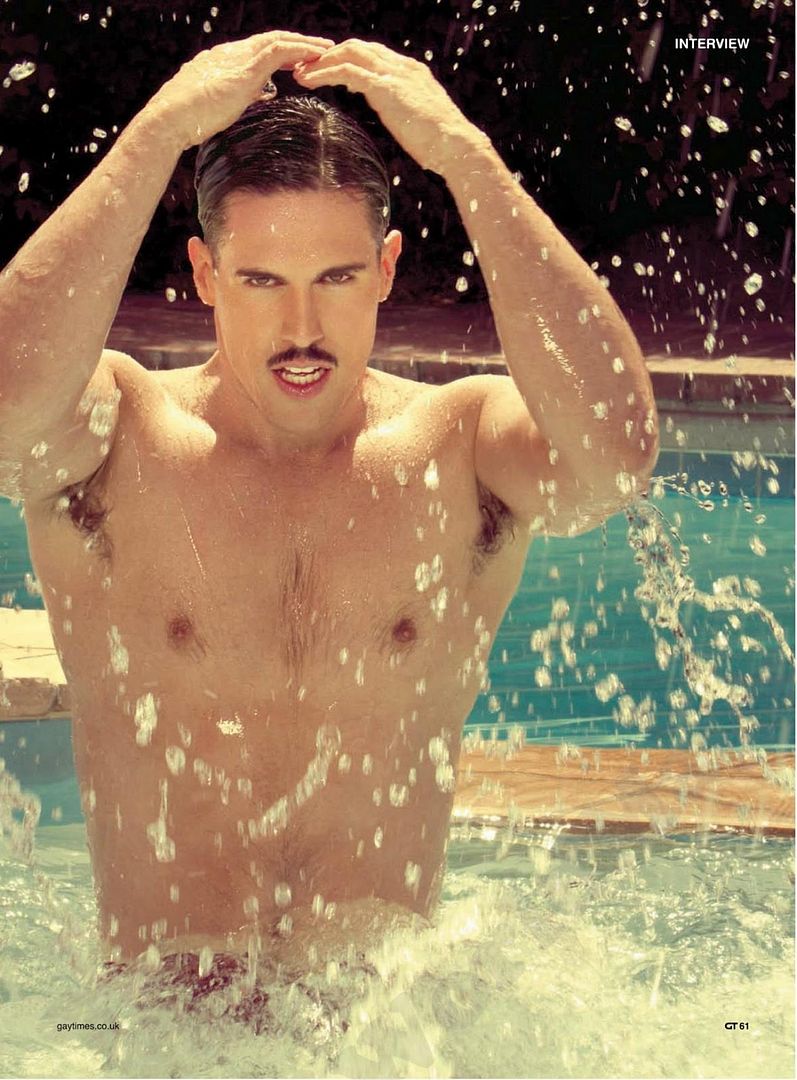 So, after a long four year wait, Sam Sparro has released
Return To Paradise
. Overall, I think the album still brings the Soul, but with a bit more of a Pop edge. It kicks off with "Paradise People", which starts off with an eerie reminder of the first album. It quickly tells us Sam is keeping to his roots, delivering some Soul and R&B, the kind that just demands you move with the beat. The smooth drive of the song is a great counterpoint to his amazing voice. That is followed by the retro-groove of "Happiness". Check out this exciting live performance on Australia television's
Young Talent Time
.
The next cut off the album is "Let The Love In", with a smooth feel that makes me want to hit the dance floor with someone I love. There is a sultriness embedded deep in the soulful hook. "Yellow Orange Rays" starts off with a bold Motown feel, but quickly moves out, taking a slice of life today, with a spotlight on the "street life" in the light of day. The song adds a little texture to the album, a little crunch to the bite. The next track, "Hearts Like Us", adds a little industrial flavor to the mix. "I Wish I Never Met You" begins with a pared-back sound, the beauty of Sam's voice carrying the first minute or so. Check out this lyric video and tell me you aren't drawn in before thirty seconds pass.
The falsetto that starts "Shades of Grey" is a tad startling, and almost disconcerting. But we quickly learn it is perfect, as he goes deep inside to reach for the emotion of the song. "Closer" has a whole different sound, and has such joy, such freedom. It feels Retro and Disco, like Sylvester has returned to lay down a dance track that demands you move with the beat. Next up there is "The Shallow End", a bold song that screams out today. Check it for yourself.
And, finally, the album closes out with the title track, "Return To Paradise". They slow down the rhythm and soften up the sound, and soon Sam is whispering in my ear. And I have to say I like that. The chorus has an Earth, Wind & Fire feel, with Phillip Bailey at his best. Now, of course, these days no album truly closes out without bonus tracks. As far as I could tell, there are two, and both can be found on YouTube. The first is "Are You Alright", which immediately brings me to the late 1980s, with a little New Wave Electro-Pop feel. The mid-tempo song caresses my heart like a great song should. The other bonus is "Quarter Life Crisis", which kicks into Rick James brashness, so bold and in-your-face. There is a sexiness to the proceedings I love, too.
So, there is good news and bad news. The great thing is I really like this album. It is filled with life, spilling over with joy. Somehow, Sparro manages to instill his music with his love of great soul music, yet not loose the freshness,the feeling this is music made today. The bad thing is, at this point anyway,
Return To Paradise
is still not readily available to American fans of Sam Sparro. You can purchase the physical CD as an import from
Amazon
. Now, I can tell you I did, and it was worth it. But there is something about a music download, with the instant gratification factor, that I really enjoy. You can also spend a bit of time on YouTube and hear most of the songs in some form or another, with remixes, live performances and the like in abundance. For more about Sam and his coming and going, visit his
official website
. You can also follow him on
Twitter
.