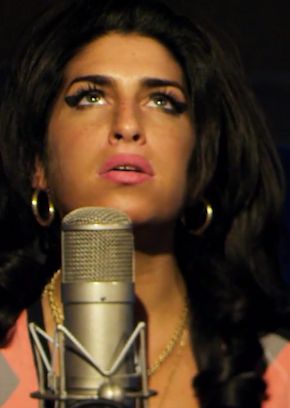 Top: Tony Bennett. Bottom: Lady Gaga; Amy Winehouse; Norah Jones; Aretha Franklin; and Kd lang.
The great Tony Bennett has done countless duets over the years, but more recently, he completed two albums of duets, featuring some of the top singers of today, singing the songs of yesterday. It is an intriguing idea, and Bennett and company pulled it off with style and flair. And speaking of style, we all know Lady Gaga has it coming out her pores. She teamed up with Bennett to sing "The Lady Is A Tramp". The song is from the 1937 show
Babes In Arms
, and was written by the great team of Lorenz Hart and Richard Rodgers. Gaga and Bennett have so much fun together, there is no way not to love this duet.
In one of the last video performances before she passed, Amy Winehouse teamed up with one of her own personal idols when she sang "Body And Soul" with the master himself. The performance is amazing, and everything you could want from the pair. The song was written in 1930 by Edward Heyman, Robert Sour, Frank Eyton and Johnny Green for actress Gertrude Lawrence. It was also featured in the Broadway review
Three's A Crowd
. After an amazing recording by Louis Armstrong, the song quickly became a jazz standard. Here is it performed by Tony Bennett and Amy Winehouse.
Our next song was written by the great Kurt Weill and Ogden Nash for the Broadway show
One Touch of Venus
that opened in 1943. The song quickly grabbed the attention of many, from Billie Holiday to Barbra Streisand. So it is very special that Bennett decided to team up with Norah Jones for the gorgeous and romantic "Speak Low".
It is interesting that when Bennett was figuring out the line up of singers and songs for the second album, he asked legendary singer Aretha Franklin to sing "How Do You Keep The Music Playing?". The song, written by Michel Legrand, and Alan and Marilyn Bergman for the 1982 film
Best Friends
, a song he had sung with George Michael on the first. Between Franklin and Bennett, there was over 150 years of life in the song, and it works beautifully.
"Because of You" was written by Arthur Hammerstein and Dudley Wilkinson in 1940, and the 1951 recording by Tony Bennett was his first ever hit. So when it came to do a duet with it, Bennett chose the singer is has called "the best singer of her generation", the brilliant Kd lang.
You can purchase
Duets: An American Classic
on
iTunes
and
Amazon
. You can also purchase
Duets II
on
iTunes
and
Amazon
.