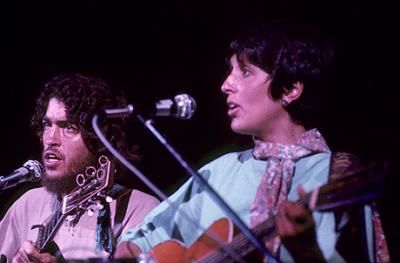 As we just celebrated the 43rd anniversary of the Woodstock Music and Art Festival, I thought it would on be right to bring one of those artists back for this morning's post. That artist is Joan Baez, the amazing singer/songwriter and Folk Goddess. When she closed out the first day of music, she closed with the two songs I include here. The first is the spiritual "Swing Low Sweet Chariot". It is a classic song, and credited to Wallis Willis, a Choctaw freedman in the old Indian Territory in what is now Oklahoma, sometime before 1862. It is said the song is about seeking freedom, with references to the underground railway that helped the slaves escape the plantations of the south.
The next song is attributed to Charles Albert Tindley, and became a song about fighting oppression. During the 1960s, "We Shall Overcome" was a standard sung at civil rights protests everywhere. This is Joan singing the song.
Enjoy what is left of your weekend!