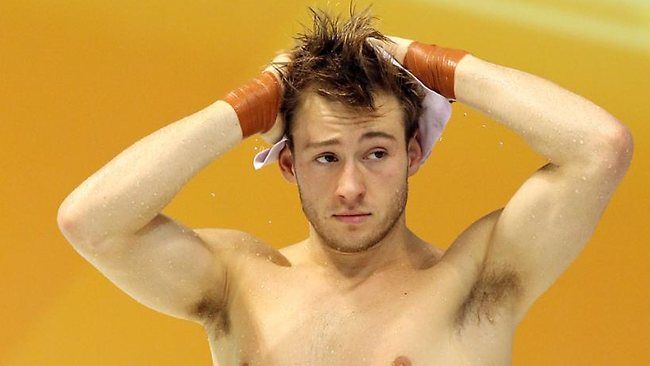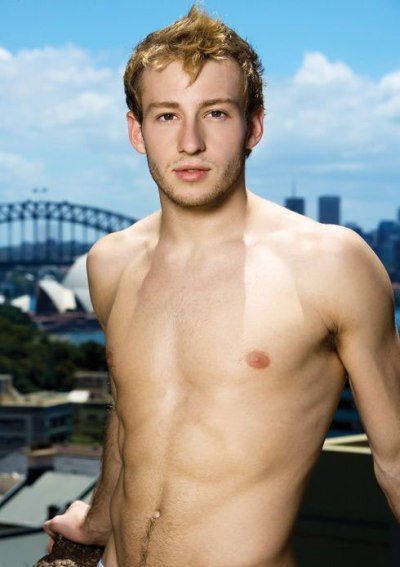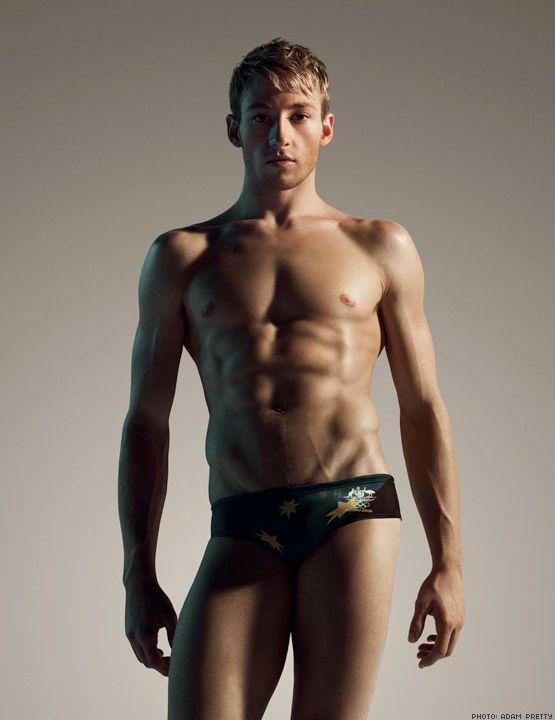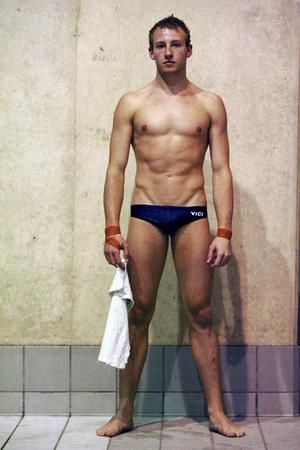 Australian diver Matthew Mitcham was a star on so many levels, sometimes it is tough to know where to start. But he came to the attention of many, including myself, at the 2008 Olympics in Beijing, where he stunned the world with a gold medal in 10M Platform Diving, preventing host China from sweeping all 8 diving events. He did it in amazing fashion, hitting dive after dive with great precision and style. He was also adorable, just cute as a button, with a gorgeous smile. And after the win, the openly gay man had no problem rushing over to give his partner, Lachlan Fletcher, a kiss. That could have been the moment he truly captured my heart. And then finding out he has been an out and proud man long before the Games, even if it might have cost him sponsors who usually flock to a gold medalist.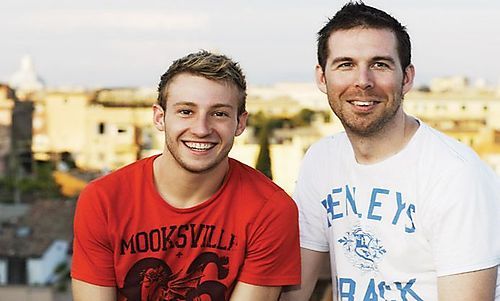 Matthew Mitcham and Lachlan Fletcher.
Well, now that the 2012 London Games are in full swing, a new video has surfaced of the darling Matthew killing some time in the Olympic Village, taking out a ukelele and performing on video for us all. So here is Matthew Mitcham singing and playing on Beyoncé's "Single Ladies".
He is back and ready to compete at the 2012 London Olympics, diving August 10th & 11th. Be sure to tune in to watch. You can follow Matthew on
Twitter
or like him on
Facebook
. Be sure to make sure Matthew knows he has your support!