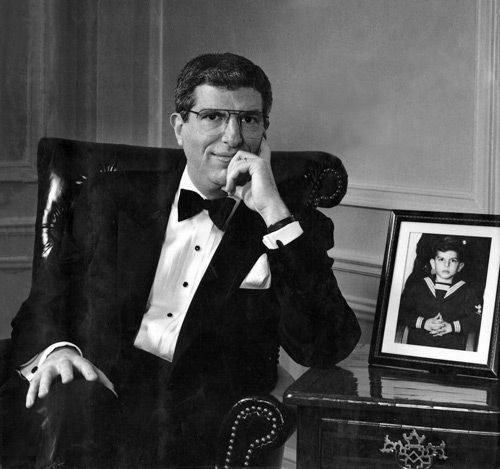 Earlier today, composer Marvin Hamlisch passed away following a short illness. It seems like a tall order to talk about a career that cut such a wide swathe, having not only worked but truly conquered so many mediums with music. Hamlisch was born in New York City, and as a child of a musician/conductor, he was always infatuated by music. Before he was 7 years old, he was accepted into a pre-college program at Julliard. In his teens, he made extra money playing rehearsal piano for another young star-to-be, Barbra Streisand, on
Funny Girl
. As a composer, he won awards for his work in the theater, television, music, and movies. His first exposure to the public was good, as he had written "Sunshine, Lollipops and Rainbows" with Howard Liebling, a Top 20 hit for Lesley Gore in 1965. Marvin was just a kid of 20 when he wrote that song that appeared in the film
Ski Party
.
That was a song that came and went, and soon he was back to work. In 1973, he gained attention with his work on movie soundtracks, most notably for two movies released within months of one another. The first was the unforgettable movie
The Way We Were
, starring the brilliant Barbra Streisand and gorgeous Robert Redford. Along with his friends Marilyn and Alan Bergman, Hamlisch wrote a song for the film, aptly called "The Way We Were". That became a monster hit for Streisand, a song that still touches my heart. It spent 3 weeks at #1 on the Billboard Hot 100. Here is a clip of Streisand singing it live on a television special in 1975.
The second movie was a little hit called
The Sting
, starring the handsome duo of Paul Newman and Robert Redford. Hamlisch adapted and arranged the ragtime music of Scott Joplin for the film, including an amazing instrumental version of "The Entertainer" made it to #3 on the Billboard Hot 100. Soon he was at work in another medium. Marvin managed to increase his profile when he worked on a little musical called
A Chorus Line
, with Edward Kleban, James Kirkwood, Nicholas Dante, as well as director Michael Bennett. The show was nominated for an amazing 12 Tony Awards, and won 9 of them. Of the three they did not win, two were categories that were won by fellow cast members. It was a huge, smash hit. The show took a look at the lives of the ladies and gentlemen in a Broadway chorus line. My family took a trip to London and we saw it on London's West End, and it was brilliant. I had never before seen any TV show or movie that had such a positive portrait of a gay man. In fact, two of the handsome boys were gay, a real revelation. The show opened up with a look at the casting session of the chorus line for a new show. Here is the original cast for
A Chorus Line
performing "I Hope I Get It".
In 1977, Marvin was again back at work for the movies. This time, he worked with then-girlfriend Carole Bayer Sager for the 1977 Bond thriller,
The Spy Who Loved Me
. The theme song sat at #2 on the Billboard Hot 100 for three straight weeks. This is Carly Simon singing "Nobody Does It Better".
There is much more work I could share with you, but I think as I bring this to an end, I must return to
A Chorus Line
once again. You see, there was plenty of great music, and some amazing performances. When Priscilla Lopez sang "What I Did For Love", there was not a dry eye in the house. And when the cast performed the show-stopping "One", no one was left in their seats. Here is a video of those two numbers.
So you can tell by just the few songs featured and mentioned in this post, Marvin Hamlisch left a rich history of music that will be featured in piano bars, karaoke bars, and in the hearts of many for a long time to come. With such a rich legacy, you may now rest in peace, Marvin.