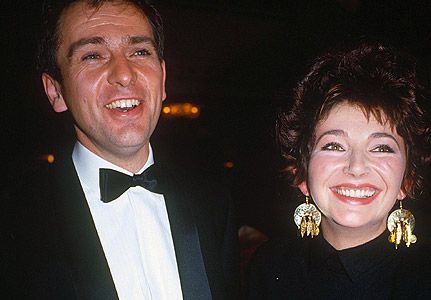 Peter Gabriel and Kate Bush
Continuing on with the series dedicated to the 2012 London Olympic Games, here is something all the athletes must keep in mind. I am sure that somewhere along their journey to the Olympic Village, there was a time they weren't sure if they should or could continue to chase their dream. In 1989, British superstars Peter Gabriel and Kate Bush released "Don't Give Up", a stunning song that seems very appropriate for today. In it, Gabriel touches on the despair of being in a bad economic situation, while Bush calls for him, and us all, to not give up.
"Don't Give Up" is a song off Gabriel's album
So
. You can purchase the album on
iTunes
and
Amazon
.