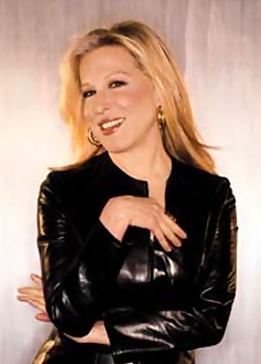 Clockwise: Alison Moyet; Trio, Linda Ronstadt, Dolly Parton & Emmylou Harris; Cyndi Lauper; and Bette Midler.
Sometimes a modern-day girl can get the blues, you know? I know I've featured singers from the 1930s and 40s on Saturday nights, but this collection of ladies proves that the blues haven't gone away. And every woman has a right to sing the blues. I will begin with the woman who actually was the inspiration for this post, Alison Moyet. I have been a fan of Alison since her days recording with Vince Clarke in Yazoo. Once they both moved on, I continued to love her solo music, and the 2004 album
The Voice
was no exception. The album was a collection of smokey songs sung form the heart. She included a song written by Declan Patrick MacManus, someone we might better know by his stage name, Elvis Costello. "Almost Blue" is a gorgeous song, and Moyet delivers it perfectly. Here is a live performance of the song.
Sadly, if you are in the US, you can only find
The Voice
as an import, and no downloads. I was insane for the music put out by Trio, a project combining the talents of Dolly Parton, Emylou Harris, and Linda Ronstadt. Their voices were spectacular together, and the music they sang was a perfect combination of nostalgia, Country, Bluegrass, and Pop. One of the songs they sung was the fantastic "I Feel The Blues Moving In", written by Bluegrass legend Del McCoury. This was on their
Trio II
album.
You can find
Trio II
on
iTunes
and
Amazon
. Honestly, you can buy the 1987 Trio album, or the 1999 follow-up, and you will be very happy. Next up, we move to a song recorded for an album released in 1972 by Bette Midler. She was just starting out her career, and really beginning to turn the heads of people in the industry. And not just for her outrageous live performances, but because her talent was just so obvious, it would not be denied. It is impossible to deny her recording of "Am I Blue", a song written by Harry Akst and Grant Clarke in 1929, is fantastic, and still sounds perfect forty years later.
You can find
The Divine Miss M
on
iTunes
and
Amazon
. For the final song tonight, I call on a singer who is really a national treasure, at least in my book. Cyndi Lauper came to the attention of the world in 1983 with the release of
She's So Unusual
, the album that introduced her to us all. Whether it was "Girls Just Wanna Have Fun" or "True Colors" or "Time After Time", all of which Lauper had a hand in writing, she showed herself to be a great artist. Fast-forward twenty-seven years, and Cyndi is still blowing us away with the release of
Memphis Blues
, a brilliant collection of blues songs recorded in Memphis. The album was almost unanimously listed as one of the Top 10 albums of the year by music critics world-wide. She recorded "How Blue Can You Get", a song credited to jazz critic Leonard Feather and his wife, Jane Feather, although many believe it was just Jane. A blues classic, the song has ben recorded by the greats, including BB King. Once again, Cyndi proved her talent was endless, as she sings the song with the great Jonny Lang.
You can find
Memphis Blues
on
iTunes
and
Amazon
. If you don't have it, you should!