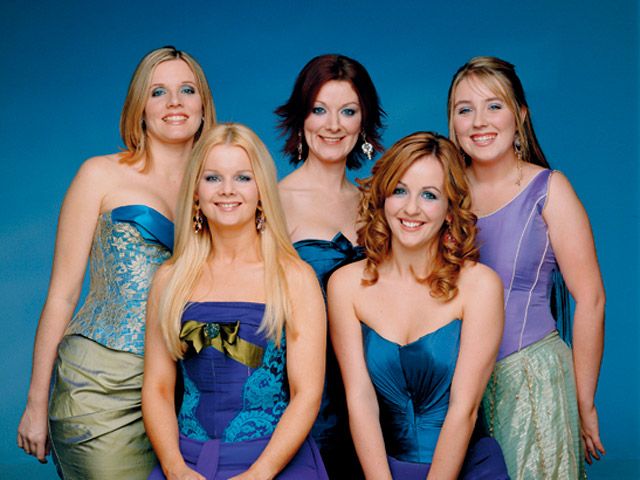 As the Olympic Games come to a close this evening, I thought I would go to the British Isles as the source of the music this morning. So I was looking for some spiritually uplifting music, and I came across the ladies of Celtic Woman, a group formed on the heels of River Dance, trying to capture the exploding interest in all things Irish. They are an all-female vocal group, and they put a "Gaelic" twist on the music. There is also an all-male version, Celtic Thunder. The group has generally consisted of five women, all of Irish ancestry. They were brought together in 2004, but the line-up has changed during the past 8 years. They tour often, and can regularly be seen on your Public Television station. I will start with the ladies singing a classic, "Jesu, Joy of Man's Desiring". The song is based on the 10th movement of the cantata "Herz und Mund und Tat und Leben", composed by Johann Sebastian Bach.
They also put a Celtic twist on "Amazing Grace", written by English poet and clergyman John Newton, and published in 1779. The song has gone on to become an oft-covered staple of many gospel singers.
This "Ave Maria" is by the French Romantic composer Charles Gounod, based on Johan Sebastian Bach's "Prelude No. 1 in C major", and the words of the prayer. It has been sung famously by Luciano Pavarotti, Sergio Franchi and Barbra Streisand.
You can find the music of Celtic Woman on
iTunes
and
Amazon
. Enjoy your day!