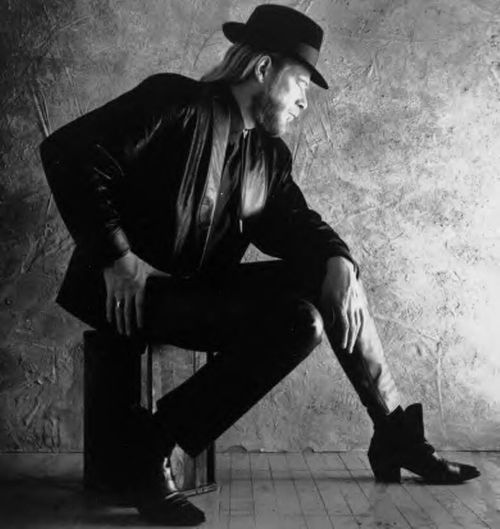 I have to begin this by saying that I had no idea who John William Baldry was until his death in 2005. This makes me angry, still to this day? By then, he was better known by his stage name, Long John Baldry. Of course, upon first hearing that name, I was given to thoughts that were less than chaste, to be sure. But then I learned it was because the British-born performer was 6'7", a tall drink of water to be sure. And handsome. But what made me mad was that even in the 1960s, when there were laws on the books making homosexuality illegal and punishable by time in prison, Long John was an out and proud gay man, making a career in music. I wasn't too familiar with him music until reading about his death, and his truly brave life.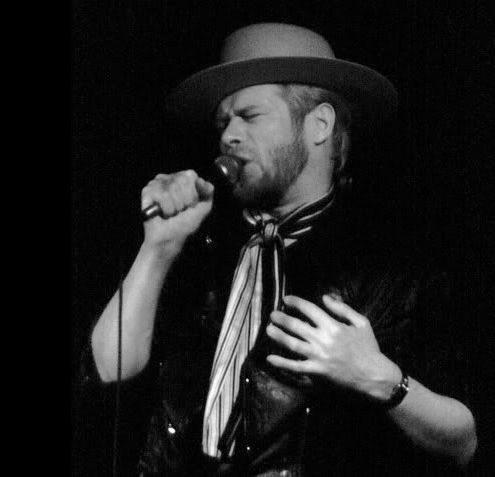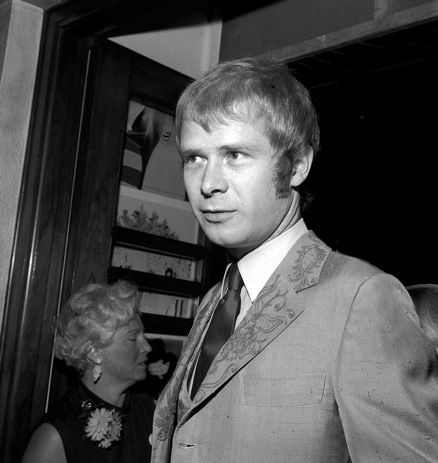 In fact, he is thought of by many as the father of the British Blues, the first to bring the Blues to the UK, which gave him a pretty amazing group of friends. I will begin with a 1964 performance of "Got My Mojo Workin'", featured on the television special "Around The Beatles". The song was written in 1956 by Preston Foster, and first sung by Ann Cole. The popularized by Muddy Waters in 1957, whose version Baldry had heard, and persuaded him to cover. While Long John was out front singing, the background vocals were supplied by the Beatles, who invited Baldry to be on the show, and another popular group, the Rolling Stones. Nice friends, indeed.
Not only had he inspired the Beatles and Led Zeppelin, he also worked with Mick Jagger, Charlie Watts, Keith Richards, and Brian Jones, aka The Rolling Stones. Later he also fronted a band that included Rod Stewart and Elton John. He also worked with Eric Clapton, a young musician looking to learn more about the Blues. It was also long-rumored that he had an affair with Dave Davies, lead guitarist for The Kinks, who later came out as a bisexual. If that weren't enough, Baldry topped the charts in the UK in 1967 with "Let The Heartache Begin", a song written by Tony Macaulay and John Macleod. In fact, Macaulay was quoted as saying "Long John Baldry sings it extraordinarily well, thanks to three-quarters of a bottle of Courvoisier." Here is Long John performing the song on a show in 1968.
In 1971, Long John released an amazing album,
It Ain't Easy
. It was produced by two friends, both of whom had worked with Baldry, wanting to learn about the blues from him. You might be familiar with them, their names were Rod Stewart and Elton John. In fact, 'legend' has it that Reginald Dwight was working with Baldry during a dark point in his life. A relationship with a woman had gone wrong, and Dwight tried to take his own life. Baldry and another young songwriter, Bernie Taupin, were their to pick up the pieces, and told the young man he was not in love with that woman, but instead with his writing partner, Taupin. When Dwight was coming up with a stage name, he chose Elton John, the last name an homage to Baldry. In 1975, John wrote "Someone Saved My Life Tonight" about that event with Long John Baldry. On the album 'It Ain't Easy', Long John sang an early song written by Taupin and Elton, "Rock Me When He's Gone". Unfortunately, the video was taken down, but here is his great recording of "Midnight Hour Blues".
In truth, the album had songs written by song of the biggest names of the day. They included Elton and Bernie, Leadbelly, Randy Newman, Ronnie Wood, Rod Stewart and Ronnie Lane. The title track from the album was written by Ron Davies, an American Country writer. In fact, "It Ain't Easy" had been recorded not only by Davies, but also by the American group Three Dog Night, and British Rocker David Bowie on his historic album,
Ziggy Stardust and the Spiders From Mars
.
Long John Baldry continued to make music up until the time he died. He had left England and moved to Canada. Baldry died on 21 July 2005, in Vancouver General Hospital, of a lung infection. He was survived by his partner, Felix "Oz" Rexach. They had been together some 30 years. After reading about him in 2005, I started finding him music, and realizing what a gifted man he was. And hot. And gay. I'm still angry I didn't know earlier, but so very glad I can celebrate the man's music today. To learn more about Long John Baldry, you can visit the
official site
dedicated to his memory. You can find much of his music on both
iTunes
and
Amazon
. I now have a bunch of it in my collection, and I don't think you can go wrong.