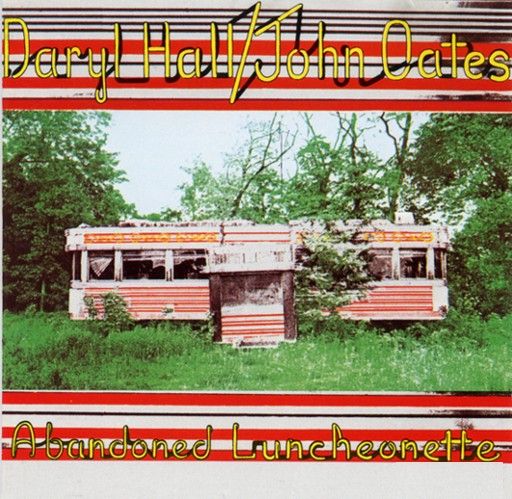 In 1973, a Philadelphia-based group released an album named
Abandoned Luncheonette
, but it made little noise on the music charts. But after a slight regrouping, Hall & Oates released a few of the songs the following year to great success.
She's Gone
made it to #60 on the Billboard Hot 100 chart in 1975, but the artists and the label thought it should do better. So they released it in 1976, and fit in some PR stops, and the song made it to #7 on the chart. The song had this odd video, but it allows you to hear the brilliance of the song.
The first song that was part of the re-release was
Sara Smile
. The willowy ballad was beautifully structured, and Daryl Hall know exactly how sing it. His phrasing and musicality is perfectly suited for the song, bringing the Philly-soul back to the forefront. The song went to #4 on the Billboard Hot 100, and was eventually certified Gold.
Abandoned Luncheonette
went on to be certified Platinum, and started the amazing sales record of Hall & Oates. There career took off, with many more hits to come. They had six #1 hits on the Billboard Hot 100 chart, including
Rich Girl
,
Kiss On My List
,
Private Eyes
,
I Can't Go For That (No Can Do)
,
Maneater
, and
Out Of Touch
. But I am sure I will post more on them later. For more on Hall & Oates, check out there official website
here
.