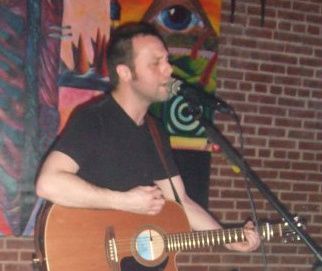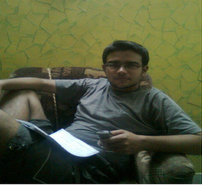 McNary, left, and Eshan, right.
Hey folks, sorry I've been a bit behind on the blog lately, but life has kept me a bit at bay. However, we do have two fabulous new members of the
Soundtrack
family, and I will be starting with
McNary
. He is an Atlanta, Georgia-based indie singer/songwriter, whose music is self-described as indie-pop/alt-Country, while I would add an influence of the blues, with an amazingly expressive voice. When checking him out, I have to say I really enjoyed the music I heard. I had to go to his FaceBook page and add myself as a fan
here
. You can also check out his music on YouTube
here
, although I will say I am posting one of his clips below, because I enjoyed it so much. Also, you can check out his blog
here
.
Also, I'd like to welcome
Eshan Kanwar
, an engineering student from Punjab, India. His interests include soccer, movies, reading and music, according to his profile.
Eshan
has also done a bit of writing on a newly revived blog
here
. His writing is very introspective and interesting. Check him out.
The traditional
Soundtrack
welcome has been some music, and I decided to share
McNary
's music with everyone this time. If you enjoy it like I do, hit on one of the links in his paragraph and check it out. I am interested in hearing more, that is for sure. The song is
Would Be Lover
.
Welcome everyone!