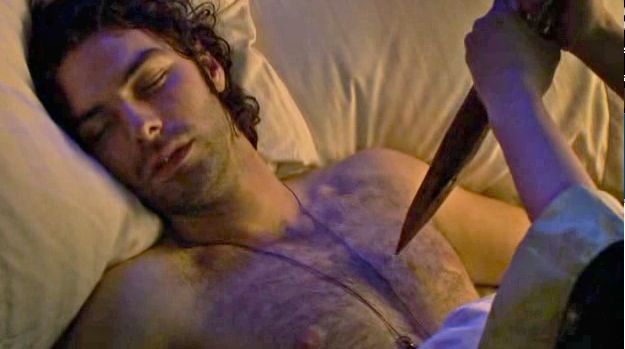 Being Human premiere's episode 6 of the second season tonight on BBC America at 9PM/8PM Central. Previously, we are reminded Mitchell slept with Lucy, who brings out a wooden stake while she sleeps. As the episode opens, we learn a bit about Kemp, and why he has such a fervent drive to eliminate the supernatural - when the Pastor returned from church service, he found vampires killing his wife and daughter.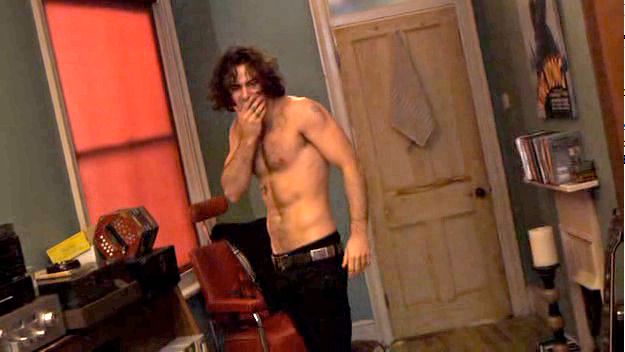 Lucy couldn't use the stake. When he wakes, he asks her to come back to bed, but she leaves. They decide they need to talk later, and they go their separate ways, and we hear the band
Bat For Lashes
singing
Sleep Alone
as Mitchell makes his way home, and Lucy seeks religious comfort.
Mitchell arrives home to Annie fighting with George as he talks of his plan to move out with Sam. Annie is not handling it well. Mitchell, on the other hand, is more interested in announcing he had sex, and torment George with the thought the wolf thought of wearing skinny jeans. Annie needs space, and pops out. She comes across a theater, and sees psychic Alan Cortez. George and Sam find an place to live, causing George a bit of panic. And Lucy finds Kemp to seek out absolution for her night with a vampire. As Annie was wandering around, we hear Rebekka Karijord singing
The Noble Art of Letting Go
.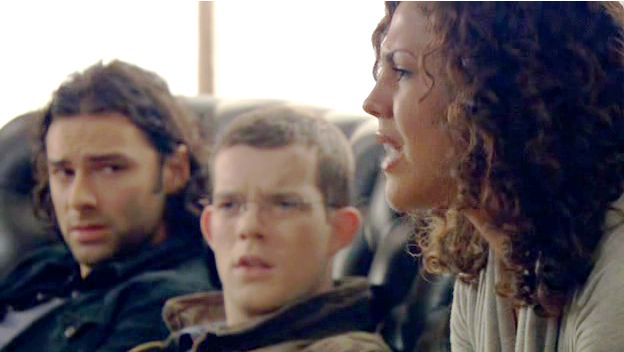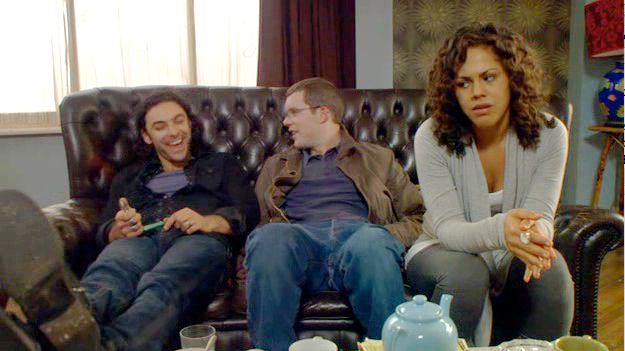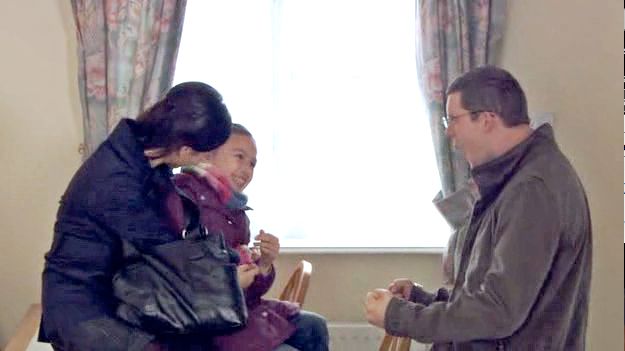 Annie watches Alan Cortez, not believing the lameness of the act. She is surprised when an usher asks her to leave, and then realizes she is a ghost, and leading her to the other ghosts. When Annie speaks to Alan, he hears her. George is moving in with Sam, and she asks him to take part in her daughter Molly's school event, on the night of the full moon. He explains he has toboggan training that night. Cortez explains to Annie he has lost his gift, and he can't hear the ghosts anymore, at least until she came along. Mitchell and Lucy meet for coffee, and she is freaked out by his past, while he is sure he can change, with her help. He tells her he will call a meeting the next night at the funeral parlor to tell the others he is giving it all up for her. Lucy calls Kemp to tell him.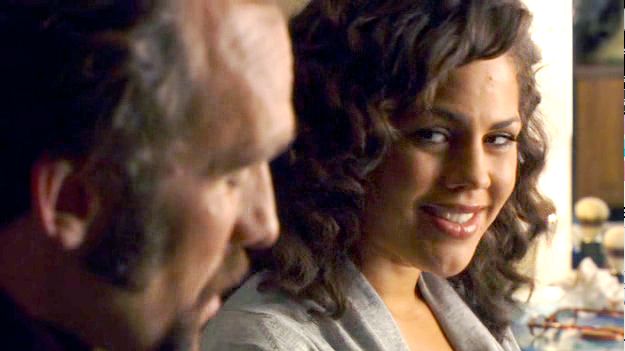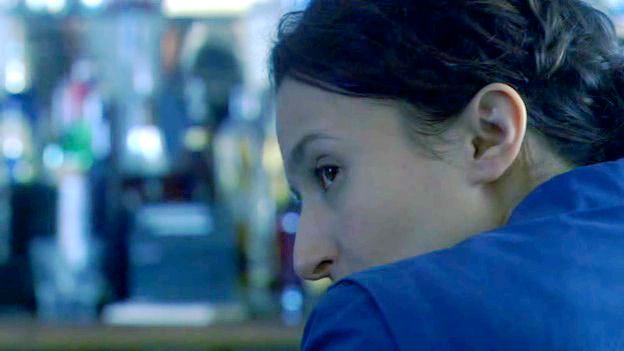 Annie happens on George packing for the move, and she cries. George explains he doesn't want to be in an "us vs them" situation for the rest of his life, afraid of the world. He wants to be a part of it and Annie understands. She goes back to Cortez, and is soon running the show. She helps a ghost named Jimmy get closure with his wife, and move on. Plans are in the works for Annie to join Alan on his tour. George has an interesting conversation with Molly while he struggles to assemble furniture. Back at the funeral home, Ivan allows a repairman in to check out a gas leak.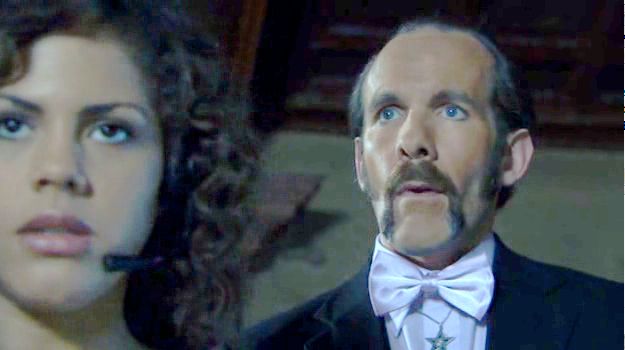 What do Lucy and Kemp have planned for the gathering of vampires? Who is Annie's unexpected guest, and will she help bring them some peace? Will George and Molly come to an understanding, or does she see deeper into his soul than he would care? Can Mitchell find the words to tell the gathering? Will Annie go on the road with Cortez? Will Ivan accept a leadership role with the vampires? At what point do they use the hauntingly beautiful
Heysátan (Heima)
by Sigur Rós - with out singer Jonsi? Listen here.
For the answers to those questions, tune in to BBC America tonight. You can find out more about
Being Human
online at their official website
here
.