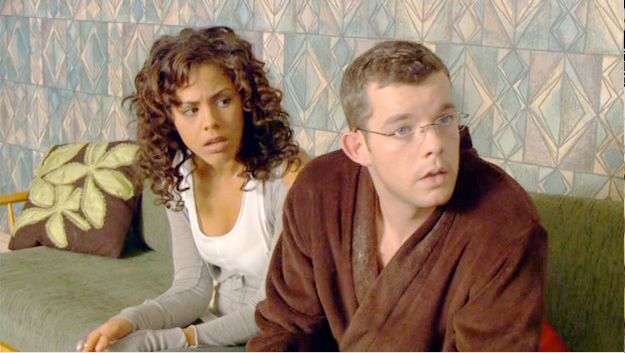 Tonight on BBC America at 9PM/8PM Central, the new episode of
Being Human
hits the air. The show opens in 1665 in Bristol, showing the showing what could be considered a precursor to the Salem witch trials, as a religious man explains several men, women and children have been found guild of practicing the supernatural, and shall be put to death in unsavory ways. It then cuts back to today's Bristol, and a woman jogging through the park happens upon a bloody scene, with two victims. One is rushed to the hospital, and Mitchell sees the telltale signs of his brethren involved.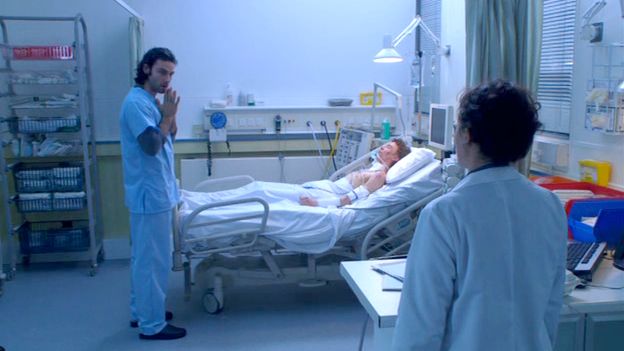 Back in the house, Annie wakes up George, who is still in a definite funk since Nina left him. Annie is having her own issues, having become invisible once again. She also wants George's help with Mitchell, who isn't pulling his weight around the house, and with Hugh, who she feels is still mooning for her. She wants to find his ex and get them back together. While this is going on, Mitchell meets with the chief constable, trying to cover up the killing by vampires, which was Herrick's job, at least before George killed him.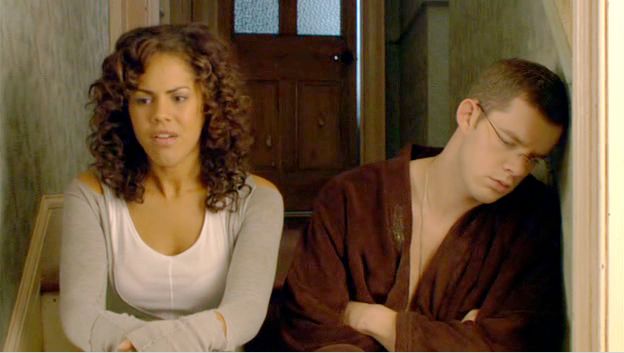 Mitchell gathers the vampires together to get them to stop the killings at least until he takes care of the constable and the coroner. He fears the vampires could be discovered, and hunted down by the humans. Daisy is there, and breeds some dissension in the rank and file. Annie calls a house meeting, and when Mitchell returns, he and George immediately bond in that male-refusal-to-talk-about-the-issues-at-hand way, until both melt down over a change in the TV schedule. Next we see the killings are, ni fact, not stopping. And Annie goes unseen with George to chat with Hugh, and more male bonding occurs, much to Annie's bewilderment.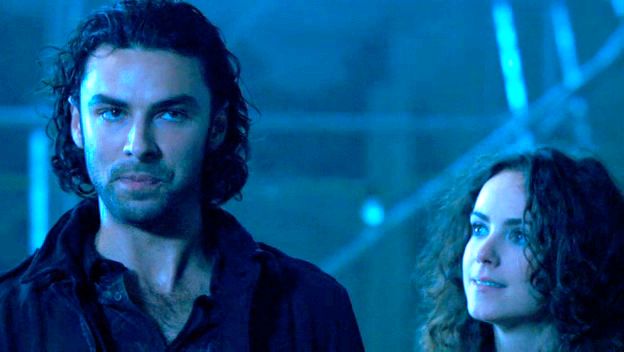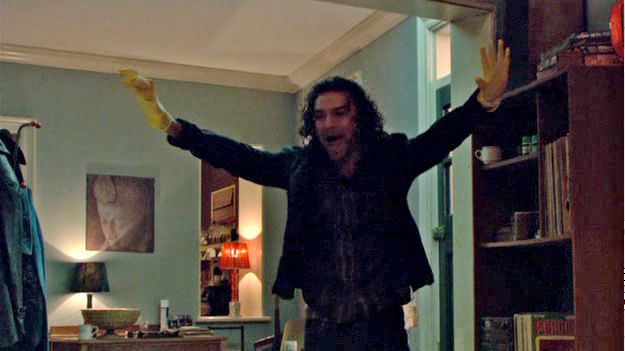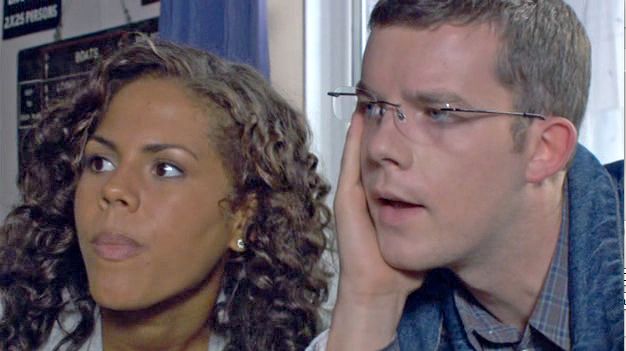 Annie finds Hugh's ex and makes George speak to her. Annie discovers the florist is lonely, and sets up a plan to get her back with Hugh. Mitchell meets with the coroner, but that meeting does not go well. He no longer wants to participate in the cover up.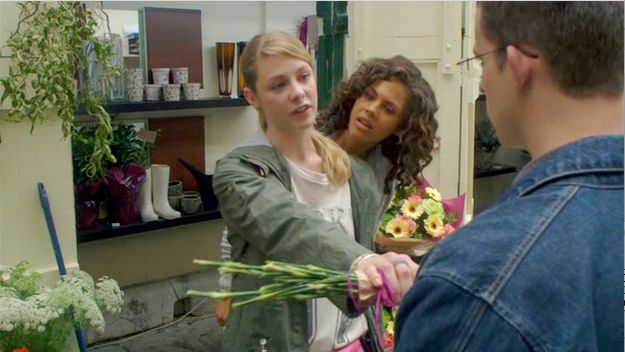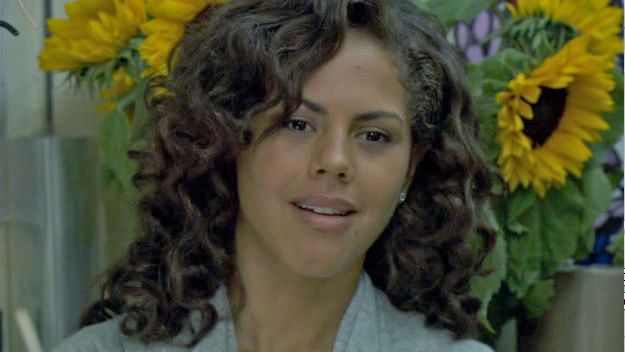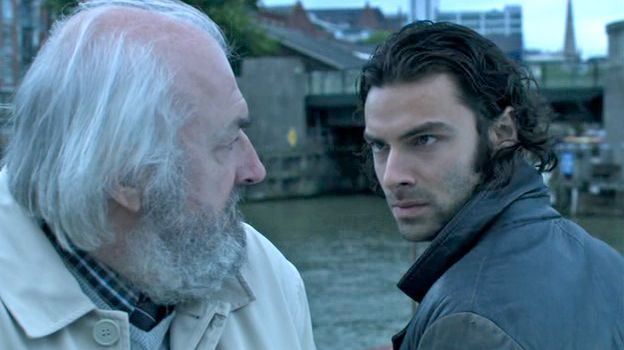 Will Mitchell be able to organize things, or will there be another witch hunt? Will Annie convince George to take part in her matchmaking plan? Will George continue to moon for Nina? Will the other vampires listen to Mitchell or will they lead him astray? Guess you will have to tune in to find out. You can find out more about Being Human online at their official website
here
. Check out a little interview with Russell Tovey and Aidan Turner below.