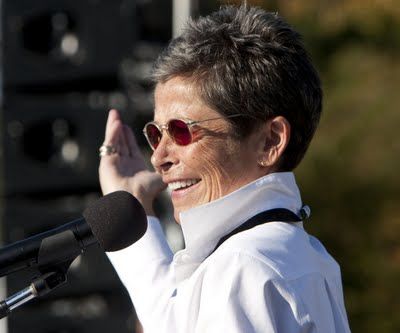 I just find Kate Clinton to be hysterical, and have for some time. She is adorable, and her humor is both smart and observant. Her timing is incredible, and I can watch her for hours. Can you ask for more than that? Here she is in Boston for the Fenway Institute last year, talking about politics and making me laugh.
Here she is speaking at the National Equality March, one celebrity who never backs down, and always tells it like it is.
Here is Kate talking about 'W' - I think she wasn't much of a fan...
I love it when she does this bit - about how we all should give others the room to grow.
I can't help it, she just makes me laugh. For more about Kate Clinton, check out her official website
here
.