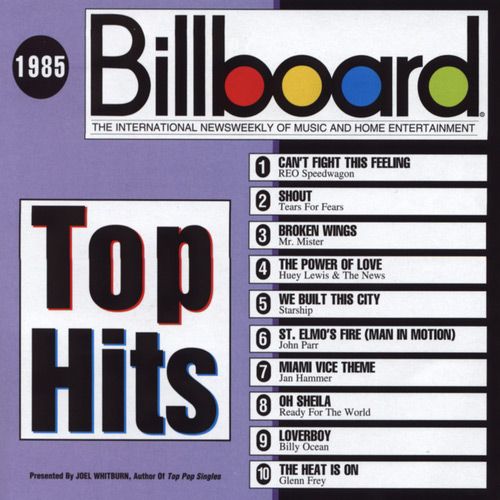 25 years ago, I was living in Brooklyn, working Off-Broadway theater in Greenwich Village, a poor, but happy camper. While working at the theater, the radio was often on, so I knew all three of these songs well, although only one or two was really a part of my record collection at that point. And, I am sorry to say, it wasn't the song that was in fifth place,
We Built This City
by Starship. I apologize because I loved Jefferson Airplane, and thought Grace Slick truly rocked. I might have tolerated the move to become Jefferson Starship, but when they went only by Starship, I had written them off. Listen to Grace and the boys sing this song, and tell me you don't think they are capable of way better...
There is some Pop music you just have to accept at face value - it is what it is. Huey Lewis and the News is one of those - a band that created catchy hooks and fun music, but it wasn't really gonna be breaking any boundary, or moving you with insightful reflection. Don't get me wrong, some music has to be like that, and Huey and the boys did it well. Here is the #4 song of the year,
The Power of Love
. If I am not mistaken, it was the theme song to one of the
Back To The Future
movies.
I will admit to having a weird fascination for the # 3 song, Mr. Mister's
Broken Wing
. Well, truthfully, I had a much greater interest in the song Kyrie, which was released immediately following this one, but liked this one, too. Partially, it was my interest in Richard Page's vocals, as well as the nicely structured musical accompaniment. Could be the beautifully photographed videos that went with the band, but you never know for sure. Just know I liked them, and these songs found their way into my listening rotation.
OK, I was already a fan of Tears For Fears since the first album, 1983s
The Hurting
. The complex music aligned with the introspective lyrics made the band a perfect brooding English schoolboy-like crush, and I was there. Songs From The Big Chair was released in 1985, and was a great follow-up to the debut, with more polish while still keeping the elements. Here is the #2 song of 1985, the primal
Shout
.
On one hand, how can you not like REO Speedwagon? I mean, they are a classic American rock band, and don't think they ever released anything as embarrassing as J. Geils Band's
Centerfold
song. On the other hand, I don't really remember many of their songs when I think of them, more like just a thought of a fun band. When I heard this, I knew the song instantly, but if someone had asked me what was their top song of 1985, I don't know if I would have had an answer. Anyway, this is
Can't Fight This Feeling
by REO Speedwagon. Enjoy!