Twenty years ago, the album Red Hot + Blue was released. It featured the music of American musical theater legend Cole Porter and some of the top acts of the day, all to raise money and awareness for AIDS research. The album contained 20 cuts, and I found 17 videos for those cuts, and for the next several weeks, will be running them in this Monday night spot. The album was thought of as a fundraising tool, it also allowed the artists involved great freedom with their interpretation of Porter's music, making for a wide variety of styles on the album. We shall go through the album in the order that is on my CD, which I did purchase at the time.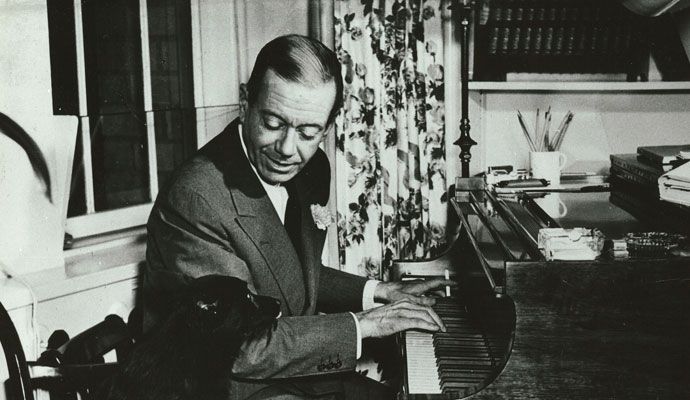 Porter was an amazing talent, and some consider him one of the best LGBT songwriters, if not THE best. He started his Broadway career in 1915, when one of his songs appeared in a Broadway Revue. He was just 24 years old. He went on to write songs for the theater like
Lets Do It, Let's Fall In Love
,
What Is This Thing Called Love
, and
Anything Goes
.Despite having a whife of 35 years, most believed him to be gay, and the marriage one between two dear friends who gave one another space and freedom, while gaining both wider acceptance in the greater world at large.
When it comes to incredible voices, it is hard to top kd lang. The Canadian singer has a rock-solid sound, with an emotive quality that is amazing. She takes on Porter's
So In Love
, and puts in what could be the best performance in the collection.
When it comes to poppy and flirty, it is hard to compete with Erasure. Andy Bell's vocals are at once coy and kittenish, almost coo-ing the lyrics of
Too Darned Hot
. And Vince Clarke's accompaniment is just perfect.
The Jungle Brothers work the heck outta
I Get A Kick
, delivering a very urban version of the song. While it carries very little of Porter's song, it is still a wonderful homage to the songwriter.