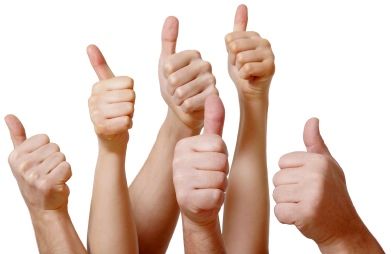 Today, a California judge ruled the Proposition Eight vote held in California was unconstitutional. All I can say is, thank heavens, finally some sanity in a battle waged mainly in the political arena. The thought that in this day and age, people in a democratic nation can put forth an elective process to decide the rights of a clear minority is insane.
In a case put before a judge nominated by modern Conservative 'founding father' President Ronald Reagan, and argued in part by Ted Olson, who also represented President George W. Bush in the Florida election case at the Supreme Court. In his conclusion, Chief Judge Vaughn Walker stated:
CONCLUSION
Proposition 8 fails to advance any rational basis in singling out gay men and lesbians for denial of a marriage license. Indeed, the evidence shows Proposition 8 does nothing more than enshrine in the California Constitution the notion that opposite-sex couples are superior to same-sex couples. Because California has no interest in discriminating against gay men and lesbians, and because Proposition 8 prevents California from fulfilling its constitutional obligation to provide marriages on an equal basis,the court concludes that Proposition 8 is unconstitutional.
REMEDIES
Plaintiffs have demonstrated by overwhelming evidence that Proposition 8 violates their due process and equal protection rights and that they will continue to suffer these constitutional violations until state officials cease enforcement of Proposition 8. California is able to issue marriage licenses to same-sex couples, as it has already issued 18,000 marriage licenses to same-sex couples and has not suffered any demonstrated harm as a result, see FF 64-66; moreover, California officials have chosen not to defend Proposition 8 in these proceedings.
Because Proposition 8 is unconstitutional under both the Due Process and Equal Protection Clauses, the court orders entry of judgment permanently enjoining its enforcement; prohibiting the official defendants from applying or enforcing Proposition 8 and directing the official defendants that all persons under their control or supervision shall not apply or enforce Proposition 8. The clerk is DIRECTED to enter judgment without bond in favor of plaintiffs and plaintiff-intervenors and against defendants anddefendant-intervenors pursuant to FRCP 58.
IT IS SO ORDERED

.
To celebrate as we are wont to do here, I offer you Eric Himan singing
Love Don't Hide
, cause everyone, this is a step in the direction of saying just that, Love no longer needs to hide. Indeed, it means we are all, no matter your race, sexuality, age, gender or religious belief, entitled to life, liberty, and the pursuit of happiness.