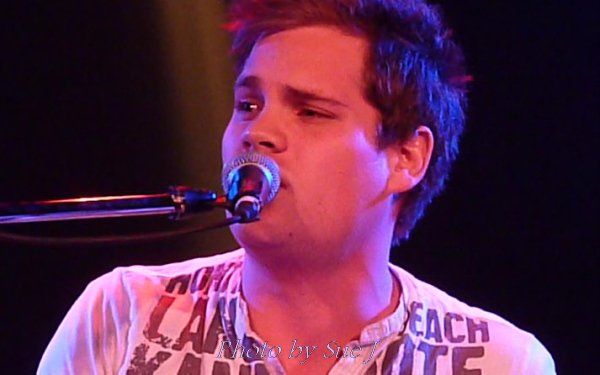 Photo of Theo Tams performing live courtesy of Sue Jackson
OK, so I am at the show now, so the following aren't clips from my show, but I thought I would share clips from an earlier stop on the tour with you while I am enjoying him live. I will be at the Lebovic Centre for Arts and Entertainment in Stouffville, Ontario. The first video will be Theo singing a cover of Missy Higgins'
Where I Stood
.
The clips are courtesy of KathyP60, who is also a Twitter buddy of mine. So, thanks Kathy! The next video is Theo singing a cover of Damien Rice's
Cannonball
. It is such a lovely song.
And, finally, here is a video of Theo singing an original song,
Doesn't Make It Easier
. I really like his songs, there is such a great emotional connection. I just think he really writes from the heart.
So I hope to be reporting back to you soon about the phenomenal time I am sure to be having. For more about Theo, check out his official website
here
.