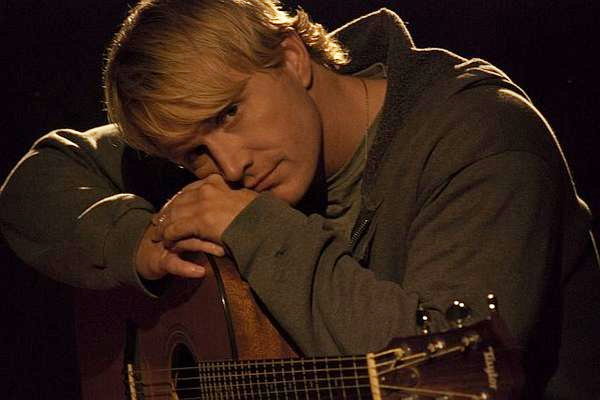 In the past, I have made it quite clear how much I love the music of Shane Mack. To the best of my knowledge, you can purchase his songs as part of the soundtrack for the amazing movie
Shelter
, but no album of his own. For me, this is damn near criminal, as I find myself listening to his music all the time, on YouTube, his
MySpace
page, and some downloads I purchased from SnowCap on his MySpace, and still cannot get enough. The songs are beautifully written, and his voice can go from a honey-whisper to bold statement, making his recordings very special. Take, for example, one of my favorites,
Clean
. Lyrically, it is amazing, and he is so connected to the emotions, I love listening.
The song
More Than This
was also part of the
Shelter
soundtrack. While not very long, it is rich and beautiful.
I am also fond of his
Remember To Forget
. The song is a bittersweet nod to the end of a relationship. There is that period of time you remember all the good times, whether you want to or not.
Another song I love is
Wreckage
. If you want more proof of his talent, here is a cover by Kelly Clarkson, and before she starts the song, she talks about this 'amazing' talent.
So, I stand strong in wanting my Shane Mack album! For more, you can check him out on the MySpace link above, or on FaceBook
here
. And if you haven't seen
Shelter
, you really should. That is a great movie. You can find the
Shelter
soundtrack on Amazon
here
or on iTunes
here
.