Left to right: Aidan Turner, Russell Tovey & Lenora Crichlow
Tonight at 9PM/8PM Central on BBC America, the latest episode of
Being Human
keeps me on the edge of my seat. With each episode, I love this show even more. In the last episode, we saw Mitchell taking charge of the vampire community, leading the movement for cleaner living. We also see George get a phone call from Nina, who said she loved him but needed to move on, to make a change in her life. Annie, well, she is trying to get her confidence back.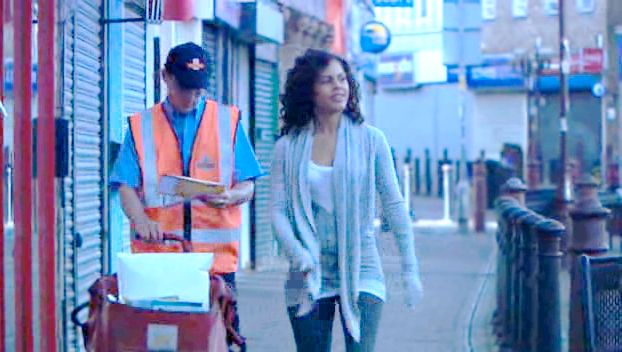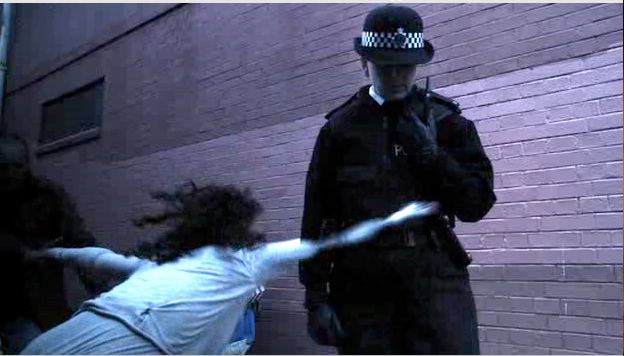 The episode opens with Lucy working in the lab, when an elderly gentleman talks to her about evil, the very nature of it. He wants to work with her. Annie taking a walk with an unaware postman, when the Police arrive nearby, she goes to check it out, only to be dragged toward the door and out of the world. At the last minute, she is pulled to safety by another ghost! Sykes has powers of his own, and Annie wants to learn them.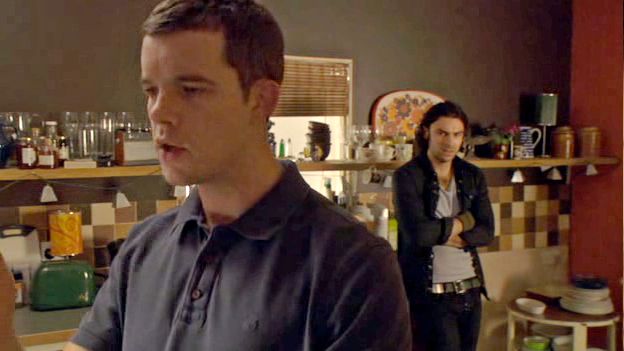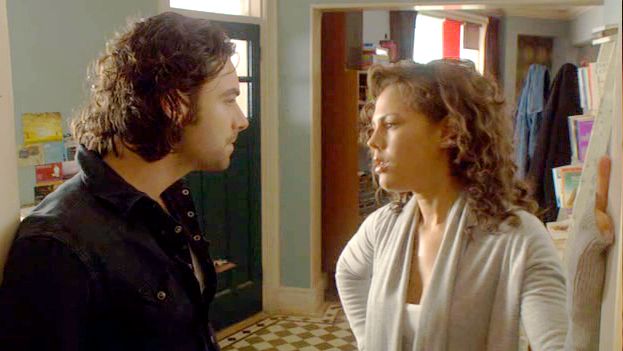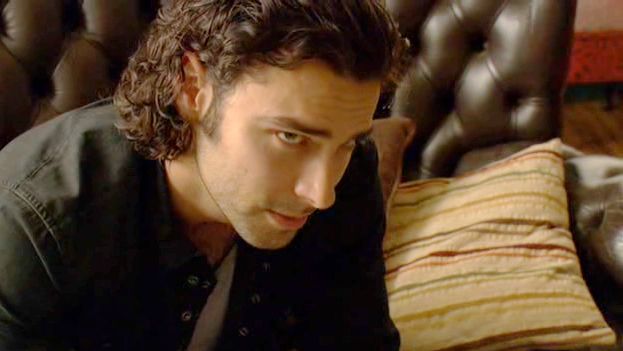 George, in an effort to move on from Nina, starts making lists about his life, including buying a cage to contain the wolf. He also wants to get a job, and feels he is way too intelligent to be in the orderly job in the hospital. Mitchell isn't entirely impressed with his thoughts.
Mitchell calls a meeting, and afterward has a heart-to-heart with Ivan about the future of the vampire colony. He wants to bring Ivan on board, to get off the blood habit. Back in the hospital, Mitchell meets up with Lucy, trying to renew their flirtation. Then he runs into George, who tells him it is his last day, as he will be leaving to be a language teacher.
We see Nina in the chamber, the same one we saw a werewolf perish in an earlier episode. Lucy seems to have a difference with her cohorts, trying to stop them from destroying Nina. We also see George in his cage, self-medicating to keep the wolf at bay. We go from seeing the wolf in a cage to a wolf in a chamber.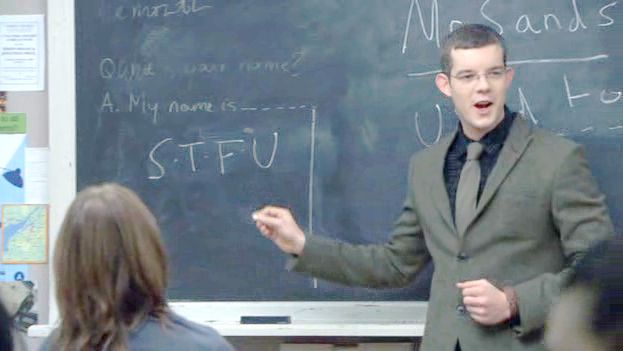 The next morning, an ecstatic George shares the video of a sleeping wolf with his flatmate. Then it is time for him to go off to teach his 'English As A Second Language' class, which has a few interesting twists and turns, for which he is called on the carpet. Then we see the 12-Step meeting for recovering blood addicts, i.e. vampires, with Ivan taking a stand. But what will happen in the rest of the episode? Will Nina survive the testing? If she does, will they use her to coax George to the lab? Will Sykes teach Annie to read auras, read minds, and to close the door on her own? Will she pass the final test? Can Ivan stay strong, and remain blood-free after almost 200 years of drinking? Will George have a new love interest at work? Are there repercussions to keeping the wolf in the cage? Can he keep the new job? Tune in to BBC America tonight to find out! You can find out more about
Being Human
online at their official website
here
.