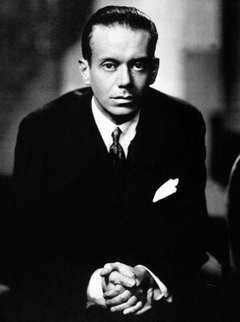 Twenty years ago, the album
Red Hot + Blue
was released. It featured the music of American musical theater legend Cole Porter and some of the top acts of the day, all to raise money and awareness for AIDS research. The album contained 20 cuts, and I found 17 videos for those cuts, and for the next several weeks, will be running them in this Monday night spot. The album was a fundraising tool, it also allowed the artists involved great freedom with their interpretation of Porter's music, making for a wide variety of styles on the album. We shall go through the album in the order that is on my CD, which I did purchase at the time.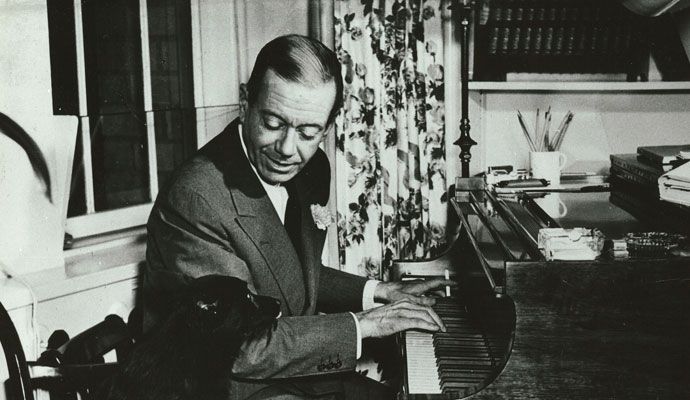 Porter was an amazing talent, and some consider him one of the best LGBT songwriters, if not THE best. He started his Broadway career in 1915, when one of his songs appeared in a Broadway Revue. He was just 24 years old. He went on to write songs for the theater like
Lets Do It, Let's Fall In Love
,
What Is This Thing Called Love
, and
Anything Goes
.Despite having a wife of 35 years, most believed him to be gay, and the marriage one between two dear friends who gave one another space and freedom, while gaining both wider acceptance in the greater world at large.
Brilliant solo artist Kirsty MacColl was a bit of a darling for the critics and many late 80s bands, making duets with several. This includes The Pogues, who combined traditional Irish music with Punk and New Wave sensibilities. One this collection, they contributed a compilation of two songs,
Miss Otis Regrets
and
Just One Of Those Things
.
Miss Otis
debuted in 1934 for the musical
Hey Diddle Diddle
.
Just One Of Those Things
debuted in 1935, part of the musical
Jubilee
. In the 50s, the song was featured in two separate movie musicals, sung by Doris Day.
While he might be most well known for his part of the monumental Talking Heads, Scotsman David Byrne was often busy making music of his own during the life of the band, 1974-1991. He used his interesting rhythms and percussion arrangements for the song
Don't Fence Me In
, originally written in 1934 fro a musical that was never released. In 1944, the song was sung by Roy Rogers in the movie
Hollywood Canteen
, and became tied to him throughout his career. This was fine with Porter, who was never particularly fond of the song.
Gravelly-voiced Tom Waits also contributed to the collection. For those who don't know Waits, for much of the 70s and 80s, he was the darling of the independent scene, utilizing Jazz, Blues and 'Tin Pan Alley' music and sounds to bring his own edge to rock music. I will admit to having several of his albums in my collection - his versions of
Somewhere (from

West Side Story

)
,
Romeo Is Bleeding
and
Waltzing Matilda
are hard to equal. Here, he does a rather amazing cover of
It's Alright With Me
, a song written in 1953 for the Broadway musical
Can-Can
.
Look for more next Monday!