This past Tuesday, Jason Walker had a new release,
Leave It All Behind
, available for purchase on iTunes. To be honest, I didn't know much about him when I received a message from RJO Artists, but since they have represented some of my favorites, including Levi Kreis, Ari Gold, and Daniel Cartier, when Rich Overton speaks up, I tend to pay attention.And with Jason Walker, I am very glad I did. Not only is he a very handsome man, he is a gifted singer with a voice that glides easily from soft and subtle to bold and big. If George Micheal, Boy George and Taylor Dayne had a musical lovechild, it would be Jason Walker. He passes between Pop, R&B, and Dance styles with ease and grace.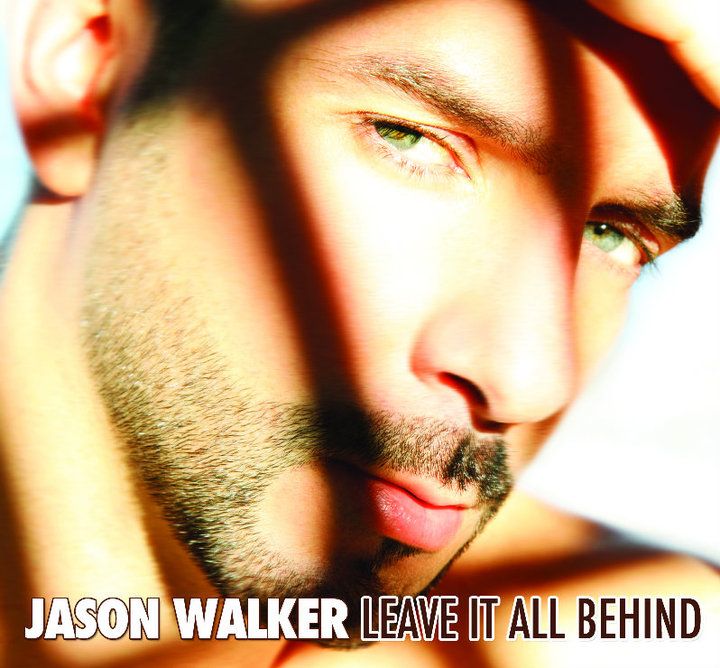 The album opens with the R&B power ballad
I Am Changing
, and Walker soars with the song to the heights normally reserved for Patti Labelle. That is followed up by the driving dance beat of the title cut, and
Leave It All Behind
takes no prisoners. Listen for yourself.
Walker then returns to R&B with
Sad Eyes
, a soulful song where he explores the emotional depth of his voice. Pop is on the menu next with
Changes
, a bold and building exploration of a relationship. Here is a clip of Wlker performing it live with Producer Rami Ramirez.
The Song In My Heart
is a beautiful and soft ballad, brimming with love. More soulful pop follows with
Something's Broken
, an intimate and thoughtful number. Here is a clip of the song live.
With
I Love You (The Story of Roberta & Fisher)
, Walker offers a driving story of life and the struggle to maintain it during the tough times. It builds beautifully, yet ends with a soft and gentle stroke. It is followed by the gentle and sexy Brazillian beat of
Como Te Llamas
, an intoxicating song begging to be sipped and savored.
Quicksand
is up next, a truly delightful pop/dance confection that is as infectious as can be, with giving Walker a chance to show off some amazing phrasing and that glorious voice. And then the musical journey comes to an end with a version of
Sad Eyes (Live featuring Rami Ramirez)
, with Walker showing he is no studio wonder, singing the song live and strong, needing no autotune or special effects to deliver a note-perfect exploration of emotion.
So my thought is you really should go out and buy this album, and just let Jason Walker take you on a musical journey you won't regret. You can download it on iTunes
here
and on Amazon
here
. Both places will let you sample first, if you need more convincing. Let Jason Walker do it with his voice.And be ready to sit back and enjoy!