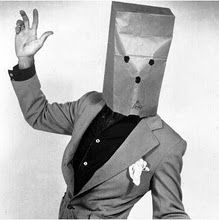 Left: Mind of Mine. Right: Avishek.
I would like to welcome two new followers to the blog, Mind of Mine and Avishek. Mind of Mine is a fellow blogger from Manchester, England. He talks about some of the gay culture around him, and is a fun read. Check him out
here
. I love the quote he uses for his blog: "Continually opening the wrong doors. Eventually I will open the right one." I can identify. Avishek is a 22-year-old str8 man from India, who is also a musician, at least I think he is from his picture. Unfortunately, I couldn't find his music to give it a listen, but if you read this Avishek, and there is music, let me know! I do know he seems to be friends with Chris Keys, and I am a big fan as well, giving me greater desire to hear Avishek's music! You can check out his MySpace page
here
.
As is custom, I am going to play a video to welcome the new followers. As luck would have it, I just found a new video by one of my favorites, Aiden James. He posted a videoblog that included a cover of Patty Griffin's
Rain
. Such a beautiful song, and a great cover of Aiden.
So welcome, Mind of Mine & Avishek. Hope to hear from you soon!