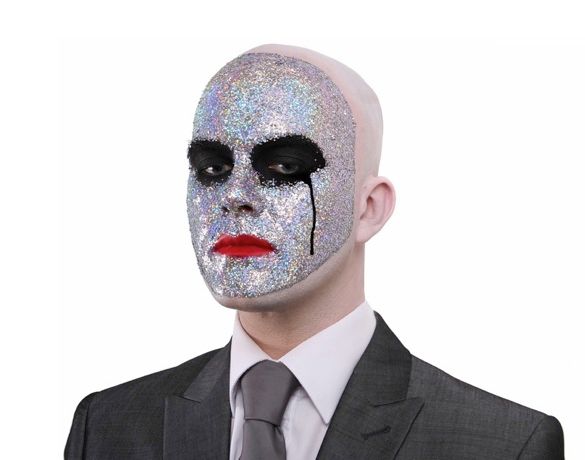 In the build up to the Winter Olympics in Sochi, Russia, there was much coverage of the aggressively hateful laws on the books proudly written by the Putin regime. However, the imprisonment of LGBT Russians and their supporters were quickly bounced off the front pages when the press discovered their hotels were not as plush as they would like. Stories about young people assumed to be gay who were beaten were forgotten once the Ukraine fell apart, and straight people were being shot on the streets. The existence of the laws were pushed aside for reports of hateful laws coming out of the Arizona legislation, disguised as protection of religious freedoms. But not everyone has forgotten the circumstances as quickly as the press.
British singer/songwriter Marcus Reeves wrote and produced "Russian Roulette", a sweet and charming song that takes a look at equality on a global front. While I wasn't familiar with his work before now, I can tell you Reeves has his own style, taking Pop in directions both familiar and new, sometimes at the same time. His songs seem influenced by Folk and Pop, and at times Cabaret, the style, not the film. And there is most definitely the influences of Rock 'N Roll, and some glittery Glam Rock. His performances are bold and strong, allowing his voice to soar when it should, and whisper when it can. For the music video for "Russian Roulette", Marcus enlisted the help of his global LGBT family and friends, all who offer their own words to the world. This is Marcus Reeves singing "Russian Roulette".
I love the song, and couldn't wait to buy it and add it to my collection. It offers a surprisingly soft touch to the issue, but never falters in the message that equality is something we all demand and expect. You can purchase "Russian Roulette" on
iTunes
,
CD Baby
, and
Amazon
. The proceeds from the sale of the single will be donated to LGBT charities around the world, helping to promote equality. To learn more about Marcus Reeves, visit his
official website
. You can also 'follow' Marcus on
Twitter
, and 'like' him on
Facebook
.