On this day in 1890, Vaslav Nijinsky was born in Kiev, Russia to Polish touring dancers. While his parents were dancers, few would have even thought the child would grow up to change to way ballet was danced, his influence still felt today. While still young, Vaslav and his brother had dance instruction from their father. However, when he left the family after falling in love with another dancer, the family settled into St. Petersbug, Russia, and soon enrolled Vaslav for lessons at the Imperial Ballet School. While still in his teens, his older brother proved to be mentally unstable and was placed in an asylum. While that was happening, Vaslas was studying with the best dancers and instructors, who recognized his innate abilities. While his dance talent shone, his studies in school suffered greatly, as he had little interest in them. He was all about the dance. It was said he had a tough time at school, as some were jealous of his talent, while others just wanted to bully him for being Polish in Russia, or other nonsense.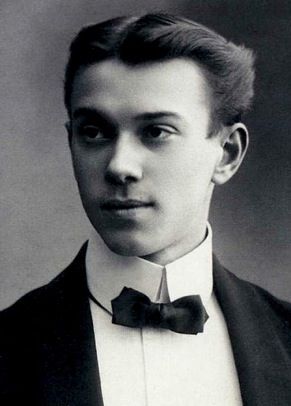 At the age of 14, Nijinsky was selected to dance a lead role in great choreographer Marius Petipa's final production, only the outbreak of war caused the production to be cancelled. Soon he was being featured in student performances, drawing gasps and applause from the audience as he would leap through the air, showing more power and grace than had been seen from a male dancer. His reputation grew, and soon he was dancing more, and finally seen by Sergei Diaghilev, the producer and director of the Ballets Russes. This changed both Nijinsky's like, and the world of dance forever.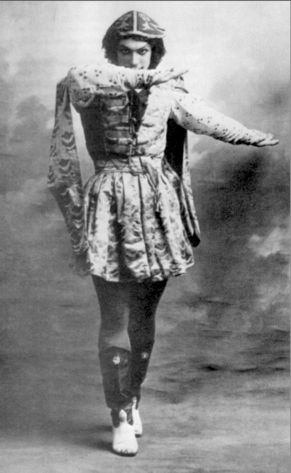 It was said that Nijinsky had few friends. Some thought he was perhaps not bright, what with his struggles with academics. Others thought he was so single-minded about ballet, he had neither the social skills nor interest to talk to anyone about much else. It was said he had a few lovers, gentlemen of the Russian aristocracy. It was also said that once he became involved with Ballets Russes, he also became involved with Diaghilev. The producer was said to be so in love with Nijinsky, he adapted each ballet to show off the best of the dancer. It was also said their relationship could be stormy, and while having a fight, Nijinsky ran off and married Romola de Pulszky, another dancer. Diaghilev was devastated, and soon dismissed Nijinsky from the company.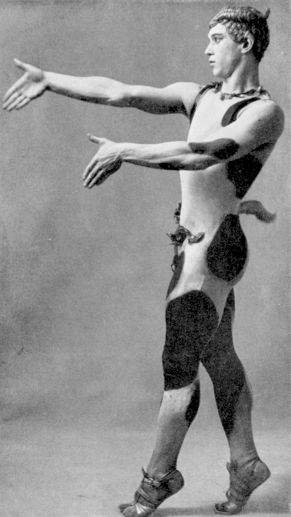 Nijinsky tried to put together his own company, but the struggles the taking care of all aspects took it's toll. His wife was little help, and when his sister became involved, there was unrest in the family. Nijinsky struggled with running the day-to-day aspects of his own company, as his temperament was not suited for that work. And both critics and audiences were divided about the new work. His wife became pregnant, and World War I broke out, making touring difficult. He took the company to the Untied Sates, which began troubled, but soon was a triumph. But more and more the pressures were getting to him, including the loss of $250,000 with the tour. Shortly afterwards, Nijinsky was diagnosed as schizophrenic, and was taken for treatment in Switzerland. He struggled for his remaining time, going in and out of psychiatric care. He passed away in a clinic in London in 1950. To this day, he is still considered one of the great dancers ever. The great men who followed in his footsteps, Rudolph Nureyev and Mikhail Baryshnikov specifically, owe greatly to the style he brought to dance. To honor him, Rudolph Nureyev later celebrated the man, when he danced to "L'Apres Midi D'Une Faune" by Claude Debussey. He tried to emulate the great performance by Nijinsky several decades prior. This is Nureyev's performance.
The music and the performance are just beautiful, even if the video itself is lacking in quality. I wish there was decent video of Nijinsky dancing, but what little existed had not faired well. Much was lost, but here is a small bit that has survived. This is Vaslav Nijinsky dancing to "L'Apres Midi D'Une Faune" by Claude Debussey.
I hope you enjoyed this tribute to a great dancer.