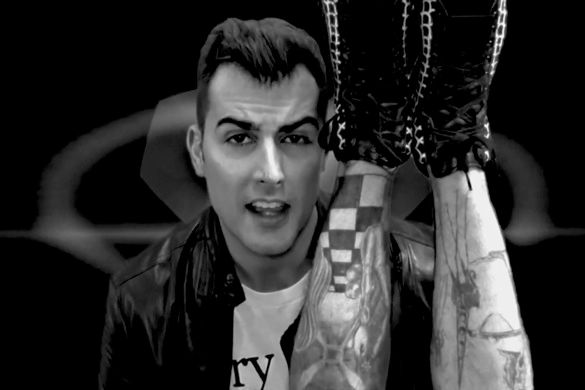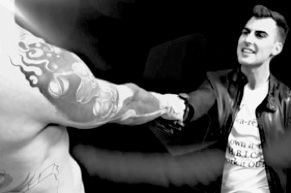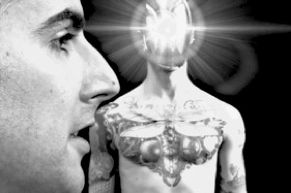 "Better Than Dancing" is the first cut on the fun album from electro-performer Matthew Duffy, 'Spunk Pumpers Unite!' It is a shining example of his work, combining the elements of piano-driven Pop with a sleek finish of Electro-Pop to make a bold sound spring to life. In fact, Duffy wrote, played, and produced the music on the album, save the writing the cover of Pete Shelly's iconic "Homosapien". The music all seems perfect for music videos, and this is no exception. Shot in crisp black and white, the video is fun and sexy, just a delicious something I couldn't wait to gobble up. And Matthew also manages to make overall shorts more flirty than I thought possible. Check out the music video for "Better Than Dancing".
Whether Matthew is dancing by himself or with a hot, tattooed man, I find it hard to take my eyes away from the video. And I also find the song to be a great listen, with or without the video. You can find "Better Than Dancing" on Duffy's most recent album, 'Spunk Pumpers Unite!'. You can purchase it from
iTunes
,
CD Baby
, and
Amazon
. For more about Matthew Duffy, visit and 'like' him on
Facebook
. You can also 'follow' him on
Twitter
and
Tumblr
.