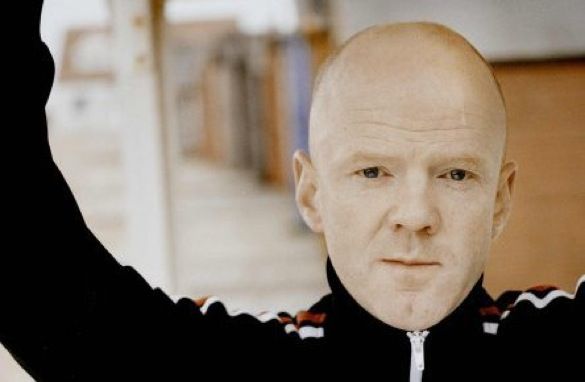 I was in the mood to kick off this weekend with some music by one of my all-time favorite artists, Jimmy Somerville. This post represents a period of 28 years, from my first album I purchased featuring his vocals, to the latest release, and a couple in between. They include his time in a couple of bands, as well as a strong solo career. To the best of my knowledge, I think I have a complete collection of his music, and it is all cherished.



I remember living in New York, going through the stations on the television when I came across a telecast from Europe, featuring a band playing a new take on "It Ain't Necessarily So", the song written by George and Ira Gershwin for 'Porgy and Bess', the 1935 Broadway hit. The sound was fresh and sexy, and the vocal took my breath away. The first chance I got, I went to the import store just off West 4th Street, and purchased my first album by the Bronski Beat. On so many levels, the album was a revelation. The band was made up by gay men, singing about being gay men. They were bold, smart and strong, everything I wished I could be. The lead singer, Jimmy Somerville, became a hero to me. And, best of all, the music was brilliant, and I still listen to it today. This is the Bronski Beat recording of "Junk", off the 1984 album 'Age of Consent'.
After Jimmy left Bronski Beat, he found his way into a partnership with classically trained musician Richard Coles. Together they formed the Communards in 1985, and I was quick to buy their debut album. The sound was very different from the Bronski Beat, with more polish, and a great range of influences. I was insane for the self-titled debut, and for first singles. From the Hi-N-R-G "Don't Leave Me This Way" to the Middle-Eastern flavor of "So Cold The Night" to the Jazz of "Lover Man", I devoured it like a King Henry VIII at the dinner table after a long battle. the fourth track on the album is a wonderful dance track with the energy and vitality needed at the clubs in the mid 1980s. I hope you enjoy the Communards song "Disenchanted", off the 1986 album 'Communards'.
After a second album in 1988, the Communards broke up and Jimmy decided to head out on his own. The following year, his first album hit the streets, and once again, it was even better than I expected. Bold and brash, Jimmy managed to put more Pop in the music, but not without a little snarl. He continued to make music that was gay, in your face, and brave, and made me very happy. "My Heart Is In Your Hands" shocked me at first, opening with Jimmy singing not in falsetto, but in his chest voice. It was a whole new side of Jimmy I was loving! This is Jimmy Somerville's recording of "My Heart Is In Your Hands" off the 1989 album 'Read My Lips'.
Fast forward 23 years, and it was time for the latest release from Somerville, the EP 'Solent'. The five-song collection was different, which could easily be said about each and every release from the Scottish singer. Well, there are five new songs, and three remixes, so there are eight tracks to be heard. But 'Solent' had a maturity, with less fight and more love. The EP opens with "Some Wonder", a track with a joy I find irresistible. To help kick off your weekend, I thought I would end with an alternative mix of the song, so here is Jimmy Somerville singing "Some Wonder (Felix Gauder Remix Full Length)".
I don't care if I first started being a fan about 30 years ago, the music still sounds bright and fresh to me. And I continue to marvel how great he has sounded over the years. If I whet your appetite for Jimmy's musics, I can tell you all this music is available for purchase, and should be a part of your music collection.You can find it at:
Bronski Beat's 'Age of Consent' on
iTunes
and
Amazon
Communards' 'Communards' on
iTunes
and
Amazon
.
Jimmy Somerville's 'A Read My Lips' is not available on iTunes but the CD is available on
Amazon
Jimmy Somerville's 'Solent' also on
iTunes
and
Amazon
.
I continue to be excited at news of any new music, and still hope I get to see him one more time singing live. I saw him with the Communards when they were there, and loved every stinking minute of it. Just remembering it brings a big smile to my lips. So I have my fingers crossed that might happen. For more about Jimmy Somerville, visit his
official website
or 'like' him on
Facebook
.