As I have said before, I come across music in the oddest of ways sometimes. Recently, I was checking out links about Kian Egan, a former member of Westlife, who is releasing a solo album. I found out he just won 'I'm A Celebrity...Get Me Out of Here', and is also a mentor on the show 'Voice of Ireland'. One of the other mentors on the first season of the show was Brian Kennedy, who I vaguely remembered as a backup singer for Van Morrison. So I decided to check him out, and soon found myself fascinated by his solo music. I also learned he had come out, and is now an out and proud Irishman! And, I have to say, a yummy treat to look at, as well as to hear.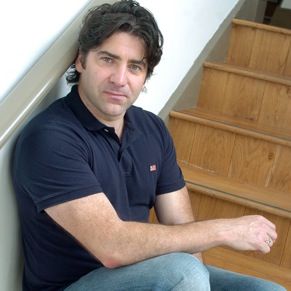 I am particularly fond of his Pop music, but since this is St. Patrick's Day, I thought I might decide to go with some of his traditional Irish Folk now, and give you some of his Pop at some future date. Kennedy has certainly given me enough material, having released 'On Song' in 2003, and 'On Song 2: Red Sails in the Sunset' in 2005. 'The Bohemian Girl' is an opera by Irish composer Michael William Balfe that opened in 1843. The best known song from the opera is "I Dreampt I Dwelt in Marble Halls", which has been recorded by some of the best names in Irish Folk. Kennedy recorded the song for his 2003 release. This is Brian Kennedy with the great Sinéad O'Connor singing "I Dreampt I Dwelt in Marble Halls".
"The Fields of Athenry" was written in the 1970s by Irish singer/songwriter Pete St. John. The song speaks to the time of the Great Irish Famine of the 19th Century. It talks about a man who steals food for his starving family, only to be caught and sentenced to prison in Australia. While the song is fictional, it was certainly possible during the time. This is Brian Kennedy singing "The Fields of Athenry", as it appears on the album 'On Song'.
"The Homes of Donegal" is an Irish ballad written by songwriter Seán McBride in 1955. McBride was a school teacher, and wrote the lyrics set to a melody around since the 18th century. While many sang the song, it was singer/songwriter Paul Brady who is most closely associated with the song. So it is not surprising that when Kennedy recorded the song for his 'On Song' album, he did it as a duet with Brady. The is the result, the recoding of "The Homes of Donegal" by Brian Kennedy, featuring Paul Brady.
In closing, I thought I would offer up this lovely live performance captured by a fan. The song is "Carrikfergus", also off the 'On Song' album. It is named after a town in Northern Ireland, so it is no wonder the Belfast native sings the song. The song is lovely and romantic, and Kennedy sings it with such authenticity, I cannot resist it. This is Brian Kennedy singing "Carrickfergus" as a London cafe in 2009.
Happy St. Patrick's Day! For more about Brian Kennedy, visit his
official website
. You can also 'like' him on
Facebook
, and 'follow' him on
Twitter
. Neither of the 'On Song' albums are available in the online stores. I know, what a bummer! You can find it as an import on
Amazon
. I'm keeping an eye on ebay to see what comes up. In just a short time, I am already amassing quite the collection.