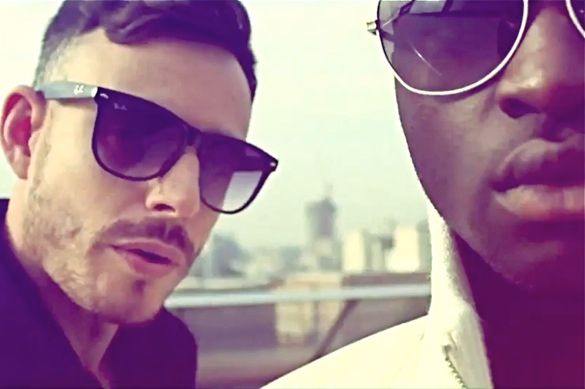 QBoy is a talented musician from England who has been a part of the music scene for several years, an important part of the Homo-Hop movement in the early 2000s. He came to the attention of many in 2006 with the release of "A Deal With God", an honest retelling of his being bullied in high school for being gay, with a sample from the great Kate Bush. He has remained in the forefront of the movement, and has collaborated with artists like Levi Kreis, Johnny Dangerous, and Matthew Duffy. QBoy has a new single out, and it is a strong one. "Music Makes Us Dance" also has a new music video, also featuring Darkwah, a club mainstay and fashion designer. The song is a strong synth-based entry to my playlist. This is QBoy with Darkwah with "Music Makes Us Dance".
At least for the time being, you can get a FREE Download of the song on QBoy's
Soundcloud page
. To learn about QBoy, visit his
official website
, 'follow' him on
Twitter
, and 'like' him on
Facebook
. You can find QBoy's other music on
iTunes
,
CD Baby
, and
Amazon
. I must admit I wish more of his music was available in the United States. But I do enjoy what I have, and look forward to more!