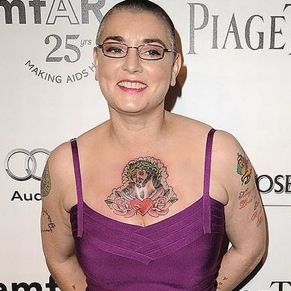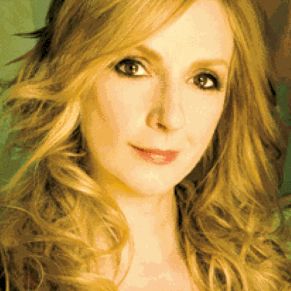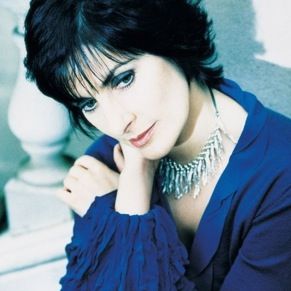 Clockwise: Celtic Woman, Sinead O'Connor, Enya, and Moya Brennan.
To get an early start on the St. Patrick's Day festivities, I thought I would allow some of the more recent Irish voices to come out to play. I understand I am a couple of days early, but wanted to do this nonetheless. Yes, I know, Saturday nights are usually the place for ladies singing torch songs from at least 50 years ago, but just for tonight, I thought I would invite some great singers who have been in a recording studio more recently than that. And I will start with Celtic Moan, a group of four vocalists and one fiddler, all Irish lassies, to capitalize on the 'Celtic' craze begun by Michael Flatley and 'Riverdance' so many years ago. The show, which first toured the United States in 1996, and officially opened on Broadway in 2000. The show focused on Irish dancing, and hence, showcased Irish music. Celtic Woman was put together to tour in Ireland, the UK, and world-wide. They became very popular, and soon were seen in fundraising specials for PBS. They were so profitable, they also spawned Celtic Thunder, the male version first seen in 2007. Here is Celtic Woman singing "Danny Boy".
Now, there is no way I could speak about Irish music without bringing in a favorite of mine, Sinéad O'Connor. Yes, she has done a fair share of Pop songs in her career, but Sinéad has always been very proud of her heritage, and recorded some great traditional music as well. On her album 'Sean-Nós Nua', she recorded some great songs, including the next song up, "Her Mantle So Green". The song is a beautiful but heartbreaking story of a young soldier going off to war, leaving behind the young girl he loves. This is Sinéad O'Connor singing "Her Mantle So Green'.
Many consider Moya Brennan the 'First Lady of Celtic Music', from her time as the lead singer and driving force behind the great band, Clannad. The band combined the more traditional sound of Celtic music with the Pop of the time as they took new themes and wrote songs that sounded like they could have been sung in Irish pubs for decades. Their sound was so authentic, so real, they were almost irresistible. I still remember the first time I heard them, when they released "In A Lifetime" with the boys of U2 in 1986, some 28 years ago. I love their version of "Siúil a Rún", a traditional Irish song. The title can be translated as "Go, my love", or even "Walk (away), my love". For, off their 1976 release 'Dúlamán', this is Clannad singing "Siúil a Rún".
My final entry for the post is from Enya, a woman who made a career out of combining the Celtic sound with New Age inspirations. Her sound was unique and yet very Irish, and was playing on the radios all around the world. What some didn't know that she was born Enya Brennan, and started her career in the family band, Clannad. That is right, she is Moya's sister. In 1988, Enya released her first solo album, 'Watermark'. While "Orinoco Flow" was the breakthrough hit off the album, I liked the song "Na Laetha Geal M'óige". The title translates to "The Bright Days of My Youth", a wistful look back to a time when the singer was full of hope and innocence. This is Enya singing "Na Laetha Geal M'óige".
Happy St. Patrick's Day, everyone!