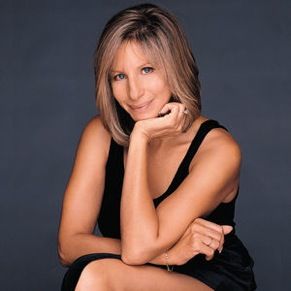 Left: Barbra Streisand, and right: Anita O'Day.
On January 10, 1947, the original Broadway production of 'Finian's Rainbow' opened at the 46th Street Theatre, in New York City. The hit show had lyrics by E.Y. Harburg and music by Burton Lane. The show told the story of an Irish father and daughter who move to the American South to bury a pot of gold, hoping it would grow. And, of course, the leprechaun that followed them. Two months later, another original Broadway production opened March 13, 1947, at the Ziegfeld Theatre. 'Brigadoon' is a musical with a book and lyrics by Alan Jay Lerner and music by Frederick Loewe. It is a story of a group that stumbles upon a Scottish town that only appears once every century. Of course, love blooms when strangers meet. What do these two productions have in common? Aside from the year 1947, they both have songs that Barbra Streisand made into a medley that is gorgeous to hear. She sings "How Are Things In Glocca Morra" from 'Finian's Rainbow' and "Heather on the Hill" from 'Brigadoon', to make a lovely aural experience. This is Barbra Streisand with her recording of the songs.
Another of the great songs from 'Finian's Rainbow' became an instant classic, with vocalists putting their time in the studio to be a part of the fun. One of those voices could be counted as one of my favorites for the Jazz singers. Anita O'Day teamed up with with the Oscar Peterson Quartet to record "Old Devil Moon" from the Broadway hit. It appeared on her 1957 album, 'Anita Sings the Most'. This is Anita O'Day and the Oscar Peterson Quartet singing "Old Devil Moon".
And since it is St. Patrick's Day, I have to add "Éirinn go Brách" people!