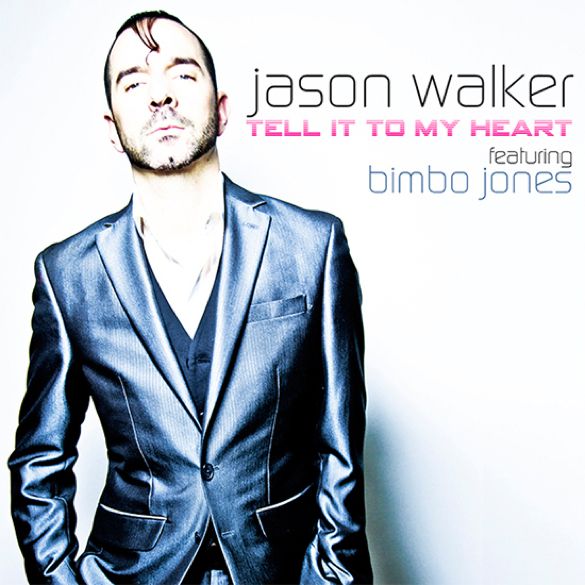 Whenever I hear a song from recording artist Jason Walker, I swear I get goosebumps, and wish I could sound like him. He combines all the things I love in a singer, giving me emotional content, power, and versatility like few others can. He reminds me a bit of Taylor Dayne, with a voice that comes from the gut and attacks each song like it was a pheasant at the table of King Henry VIII. It cooks till the time is right to take it in, one bite at a time. So when I head Jason was going to sing "Tell It To My Heart", I was nearly giddy in anticipation. With this version, featuring Bimbo Jones, UK Dance stars who seem to be a perfect paring with the bold vocalist. I hope you enjoy Jason Walker's "Tell It To My Heart", featuring Bimbo Jones.
"Tell It To My Heart" will be found on 'Love/Sexo', an April 1st release. But the song can be purchased as a single on
iTunes
. 'Love/Sexo' is a 23-song release featuring some of the top performers of Dance and Pop music recording now. You can pre-order the album from
iTunes
and
Amazon
. To learn more about Jason Walker, visit his
official website
. You can also 'follow' him on
Twitter
, and 'like' him on
Facebook
.