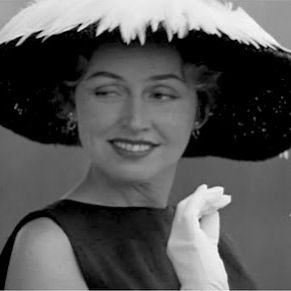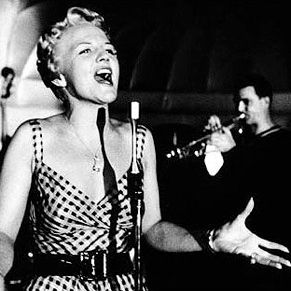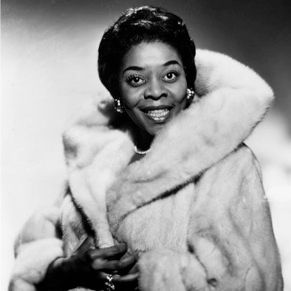 Clockwise: Anita O'Day, Barbara Cook, Dinah Washington, and Peggy Lee.
Richards Rodgers and Lorenz Hart were a monumentally successful writing team in the 1920s and 1930s, making hit Broadway scores filled with songs that went on to be an essential part of the Great American Songbook. And when they weren't working ion Broadway, they were making Hollywood sing! With songs like "Blue Moon", "With A Song In My Heart", "Isn't It Romantic", "Blue Moon", "My Funny Valentine", "The Lady Is A Tramp", and so many others, it is no wonder they rank among the top songwriters of the day. I offer you four very talented ladies singing four great songs I haven't mentioned yet, starting with one of my favorites, Anita O'Day. Her vocal instrument is a magical thing to me, So when she takes on a great song like "Bewitched, Bothered & Bewildered", I get warm just thinking about it. The song, from the 1940 musical 'Pal Joey', is so soft, so tender, and Anita delivers it so sweetly. So I hope you enjoy when Anita O'Day sings "Bewitched, Bothered & Bewildered".
There are just some special voices out there, and I have to say Barbara Cook is one of them. She was a glowing light on Broadway in the 1950s, 60s, and 70s, including winning the Tony Award playing Marion in the original production of 'The Music Man' in 1957. In 1959, Cook released the album 'Barbara Cook Sings From the Heart', featuring the music of Rodgers and Hart. One of the tracks she sang was fro the 1936 musical 'On Your Toes', a show that was directed by C. Worthington Miner and choreographed by George Balanchine. It featured Ray Bolger, and the show ran for over 300 performances. It was originally written as a movie for Fred Astaire, but he thought it was not right for him, and it went to Broadway and made Ray Bolger a star. From that score came a delightful number that certainly grabs my attention, especially when sung by Cook. Please enjoy Barbara Cook singing "There's A Small Hotel", off her 'Sings From the Heart' album.
While many of her hits had a sexy, sultry feel, Peggy Lee was a great singer who showed through time and many styles just how great she could be. Lee began her career as a singer on the radio, and in fact had her own local show while still a teen. She moved to California, and was singing at club when she was discovered by Benny Goodman, and became his singer at the age of 21. Just a few years earlier, in 1937, Rodgers and Hart had a hit Broadway musical that was quickly made into an MGM musical. With a score that included "My Funny Valentine", "The Lady Is A Tramp", "Johnny One Note" and more, the 1939 film starring Judy Garland and Mickey Rooney was a surefire hit. Another of the songs was recorded in 1941 by Lee and the Benny Goodman Trio, one of their early recordings. I hope you love Miss Peggy Lee singing "Where Or When", their romantic look at déjà vu.
There is something so delicious and spicy about the vocals of Dinah Washington. Both her voice and her phrasing were unique, making her a must-hear vocalist. The woman was singing from an early age, first with the Gospel choir in church, and soon was singing solo, wining a talent contest at age 15, and launched a career singing in Chicago clubs. It was there she was heard by Lionel Hampton, who helped launch her recording career. By the late 1940s, Washington was making hit records, topping the R&B charts. In 1955, she released the album 'For Those In Love', made up by some of the great love songs of the time. That would include "This Can't Be Love", from the 1938 musical 'The Boys From Syracuse'. The song is a real look at love, as opposed to the romanticized look at it. I hope you can enjoy Dinah Washington singing "This Can't Be Love" as much as I do.
Rodgers and Hart wrote so many great songs, I could put together another 50 posts. And, given time, I just might. But I hope this Jazzy interlude makes for a nice moment in your weekend.