Billy Porter recently became a name on the lips of everyone, having won the 2013 Antoinette Perry Award for Best Actor in a Musical for his role as Lola in 'Kinky Boots' at the 67th Tony Awards. But that wasn't his only award for the role, as he also won Drama Desk Award for Outstanding Actor in a Musical and Outer Critics Circle Award for Outstanding Actor in a Musical. But long before that, Porter had released an amazing studio album, one I am proud to have in my collection. In 1997, Porter released an eponymous album, although it is sometimes referred to as 'Untitled'. It is very hard to come by now, but it is well worth the trouble.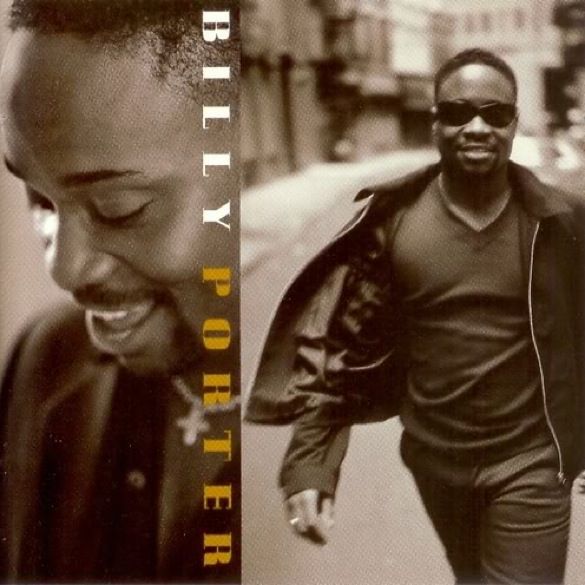 I have to admit I first learned about Billy Porter not from this album, but from the soundtrack of a 1996 film, 'First Wives Club'. The movie, featuring Bette Midler, Diane Keaton, and Goldie Hawn as funny, smart, and fierce women, featured a great song, "Love Is On The Way". The song was written by Peter Zizzo, Denise Rich & Tina Shafer, and was going to be featured on the 1997 album, until Midler heard it and decided it had to be part of the film soundtrack. It is an amazing song, and Bill performed it so well. Here is "Love Is On The Way", off the 'First Wives Club' soundtrack.
That song shined the light on Porter, and left the crumb trail for me to follow to the album. The 12-track collection is filled to the brim with R&B lusciousness, starting with the first song, "Show Me". The song was written by La La, and is a wonderful mid-tempo song that allows Porter to soar. Here is the music video for "Show Me".
The rest of the album is filled with new material, save a wonderful cover of Paul McCartney's "Maybe I'm Amazed". It starts off sweet and mild, and takes us on a wonderful journey. Speaking of journeys, his take on "Borrowed Time", written by Gary Haase and Brett Laurence, is a sexy and steamy song. It also features the depth of his voice, being able to show off a softness, some heat, and some beautiful strength. Enjoy the music video featuring Billy Porter singing "Borrowed Time".
The album is just filled with love, truth, and caring. I love it, and still play it all the time. While I can't find anywhere you can purchase this album online, he does have another album I love, 'At The Corner of Broadway & Soul'. It is available on
iTunes
and
Amazon
. For more about Billy Porter, you can 'like' him on
Facebook
, and to 'follow' him on
Twitter
. Both will give you links to learn more about what it is like to be the toast of Broadway, and give you the chance to let Billy know how much you appreciate his great musical talent!