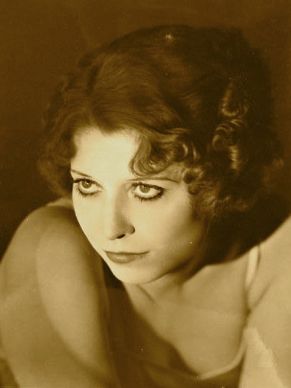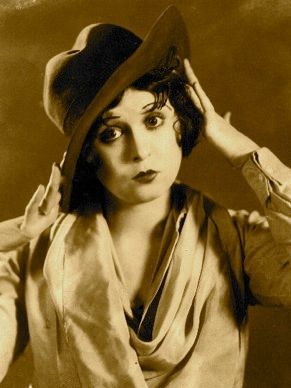 Clockwise: Annette Hanshaw, Aileen Stanley, Helen Kane, and Ruth Etting.
This week, I decided to take a look at some of the music from 1929 and figure out what would be fun to hear. The year was an interesting one, as it was really the height of the "Roaring Twenties", with excess the theme for many. However, it all can to a close at the end of October, when the stock market crashed, which left many broke, their savings gone. But I will focus on the music, as there was plenty going one. As I went through the list of hits, I came to the realization that 84 years ago, the music business was dominated by men, but there were a few incredibly talented ladies who were making people pay attention. One of those ladies was Annette Hanshaw, a singer born in New York with a style just perfect for many of the Jazz songs coming out of the Twenties. Her light and bubbly deliver was wonderful, and her phrasing distinctive. When I found this recording of her singing "I've Got A Feeling I'm Falling", with music by Fats Waller and Harry Link and lyrics by Billy Rose, I knew I wanted to include it in the post. A few years later, Hanshaw tired of the entertainment business, and retired to be the wife of Pathé Records executive Herman "Wally" Rose. I hope you enjoy Annette singing "I've Got A Feeling I'm Falling" as much as I do.
Aileen Muggeridge began her career in vaudeville, sharing the stage with her brother Stanley. They had a song and dance act, until Stanley left show business, leaving Aileen to build a career as a solo artist. She continued on, giving herself a new name, combining her name with her brother's, and was known as Aileen Stanley. Vaudeville led to a recording career, and soon she had hits of her own, as well as some with another vaudeville star, Billy Murray. In 1929, Aileen recorded "I'll Get By (As Long As I Have You)", a song written by Roy Turk & Fred E. Ahlert. In her later years, Aileen told people she was thrilled the song was written for her. I hope you enjoy Aileen Stanley sing "I'll Get By (As Long As I Have You)".
This is not the first time Ruth Etting has appeared on Soundtrack to my Day. She was a major star in the 1920s and 1930s, both as a recording artist and film actress. She became known as 'American's sweetheart of song'. That is until her personal life took over the headlines, when her ex-husband shot her boyfriend in 1938, and the shocking scandal basically ended her career. In 1929, however, the singer had several hits, including "Mean To Me", with music by Fred E. Ahlert and lyrics by Roy Turk. The song toys with the meaning of words, and how one word can mean several different things. It is wonderful to hear Etting's emotional journey on "Mean To Me".
Finally, I offer one of my favorites from the period, Helen Kane. She was a singer in the Twenties, enjoying the life of a 'flapper'. But it wasn't until 1927 that Kane got her big break, when she appeared in the Broadway hit, 'A Night In Spain'. Soon she was singing everywhere, and her Jazz stylings included her adding in 'Boop-boop-a-doo' in often. In 1928, she sang "I Wanna Be Loved By You" in Oscar Hammerstein's Broadway hit 'Good Boy'. The song quickly became her trademark number. It was said she was the inspiration for the cartoon character "Betty Boop", while some say it was a combination of Kane and silent film star Clara Bow. In fact, despite the similarities in appearance and sound, when she sued the studio later, the judge determined it could not be proved. In 1929, Kane recorded "I Want To Be Bad", written by Lew Brown, Joe Henderson and Buddy DeSylva. The song is a delight, and deliciously naughty. I hope you love Helen Kane singing "I Want To Be Bad".
As wonderful as the year in music was, everything came to a halt on October 24, 1929, better known as Black Tuesday. That day, the Stock Market lost 30 points. On October 29th and 30th, the Stock Market hit new lows, and lost over $30 billion over those two days. This devastated many, as they lost all their savings. In fact, Aileen Stanley was said to have lost most of her money, and she went to England to start a new career and rebuild her savings. It was there she had met and started seeing Edward, Prince of Wales. At some point, she told friends that she introduced him to another American, Wallis Simpson. And the rest, you could say, is history...