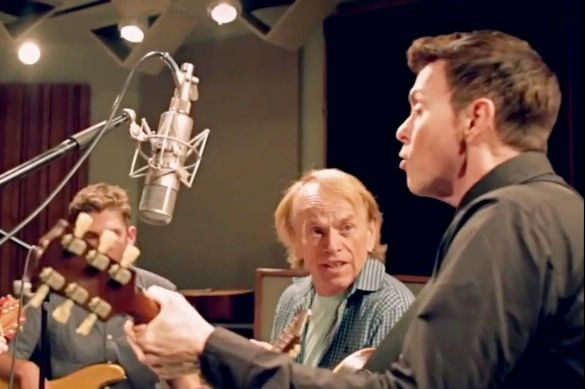 There is an off-hand chance you might not understand the title, but it made me laugh, so that counts for something! Recently, Al Jardine, one of the original members of the Beach Boys, met up with Richard Barone, one of the founding members of the great 80s American bands, The Bongos. They met in the studio to record for One.Org, the organization looking to bring young people together. Jardine and Barone recorded "If I Had A Hammer", written by Pete Seeger and Lee Hays in 1949. The song was one of the first protest songs ever to become a hit record. The Weavers first performed the song publicly in the midst of the federal trial for the leaders of the Communist Party of the United States, accused of generating support for the overthrow of the federal government. Music can be funny, and this situation is no different. Seeger has been a teacher and mentor to Barone (who produced Seeger's most recent single), and was an inspiration for many of the Beach Boys' folkier tunes such as "Sloop John B." The group's harmonies were in turn a big influence on Richard's group The Bongos. Enjoy as they sing "If I Had A Hammer".
To find out more about the project, visit
One.Org's official website
. Many other artists have participated in the project, including Bruce Springsteen, Elvis Costello, Mumford & Sons, Green Day, and Alison Moyet, all to raise their voice so that maybe, just maybe, something extraordinary will happen. In this case, it most certainly did.