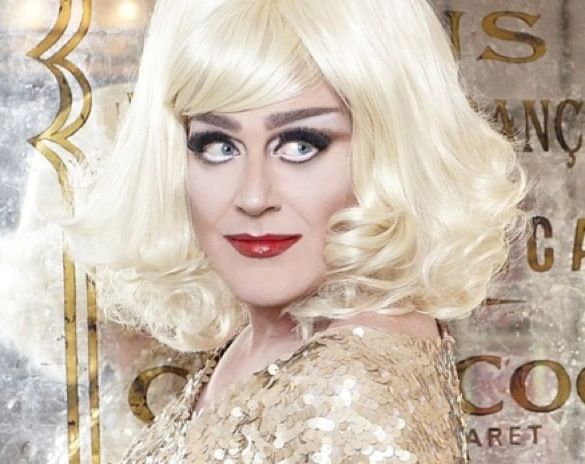 Miss Hope Springs is a delicious new diva playing the best clubs in London, England, and just recently put out her first album, a collection of live performance aptly titled 'Live the the Crazy Coqs'. Miss Hope is a true chanteuse, following in the footsteps of legendary performers like Judy Garland, Liza Minnelli, and Eartha Kitt, singing her songs in an intimate setting so all can enjoy. She sings original material, written by the talented Ty Jeffries, showcasing a long career with smokey Jazz and Bossa Nova charmers to delight the audience.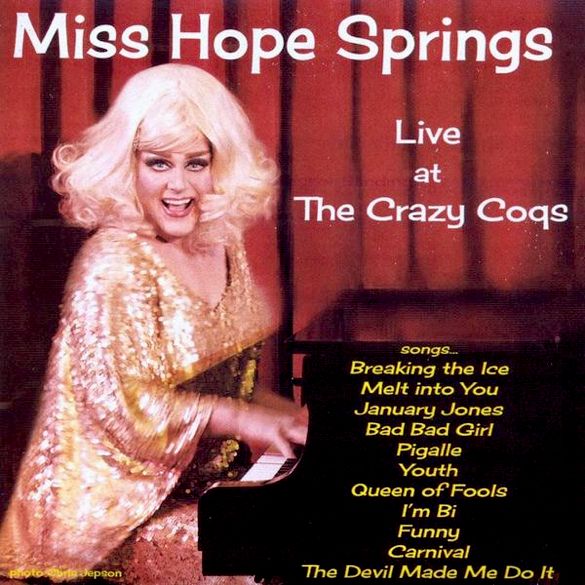 Miss Hope Springs recently released a wonderful music video for her song "January Jones", dedicated to the actress. The video has a wonderful feel of the 1960s, with Miss Hope channeling Mary Tyler Moore and Marlo Thomas as the young girl in the big city, looking to see what life has to offer. See for yourself, as Miss Hope Springs performs "January Jones".
You can purchase 'Miss Hope Springs Live at the Crazy Coqs' from
iTunes
and
Amazon
. To learn more about Miss Hope Springs visit her
official website
. There you can hear more of her music, including the saucy "The Devil Made Me Do It". You can also 'follow' her on
Twitter
, and 'like her on
Facebook
.