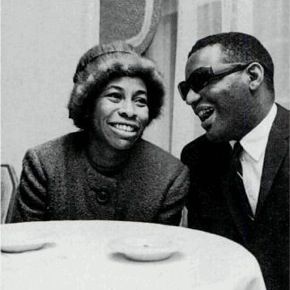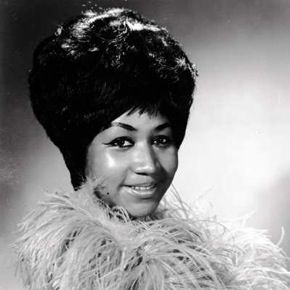 Clockwise: Betty Carter & Ray Stevens; John Stevens; Anita O'Day; and Aretha Franklin.
Well, it is Saturday night, and for many, at least at one pint in history, it meant finding a neighborhood girl to watch the kids, and going out to a local club, or maybe just going to a friends house and having some cocktails and conversation. And while that was going on, there would definitely be music playing, be it Pop or Jazz. In my heart, it will always be a combination of Jazz standards and Pop Torch songs, for I do love them so very much. With that in mind I planned an evening of music and drinks. Well, at least some music about drinking. To give you an idea, I will begin with the first song on the playlist, "Cocktails For Two" as sung by Ray Charles and Betty Carter. The song was written by Arthur Johnston and Sam Coslow for the 1934 film, 'Murder at the Vanities'.
And while I think of classic songs when I think of my Saturday night posts, I have a brand new one for you up next. I think John Stevens still has a certain real charm when he performs, and you can tell he just loves the music. In fact, it was this song and video that inspired this post to start with. Here is a music video of the John Stevens Band as it performs "Intoxicated", with words and music written by John Stevens himself. It seems the crooner has come so far since his time on season 3 of American Idol. Please Enjoy John as he sings "Intoxicated" with the John Stevens Band.
What happens when you combine Johnny Mercer with Aretha Franklin? Well, you get something explosive and impressive, and this song is a prime example. The Queen of Soul sings "Drinking Again", with music by Mercer and music by Doris Tauber. I first came to know this song in the 1970s when it was sung by the one and only Bette Midler, but it had been written a decade before, and sung by some of the great voices of music, including Aretha, Frank Sinatra, and Dinah Washington. Listen to Aretha Franklin sing the song as only she could.
And, finally, I return to another of the great voices I love so very much. Anita O'Day was the favorite of many other singers. She had a style all her own, using her voice as much like another instrument in the band as well as a means of communication. Her vocals often eschewed the melody line, taking on the beat, driving the song much like the percussion section. I just love listening to her. This is her recording of "Blue Champagne", an effervescent delight, you can be sure.
Have a great weekend!