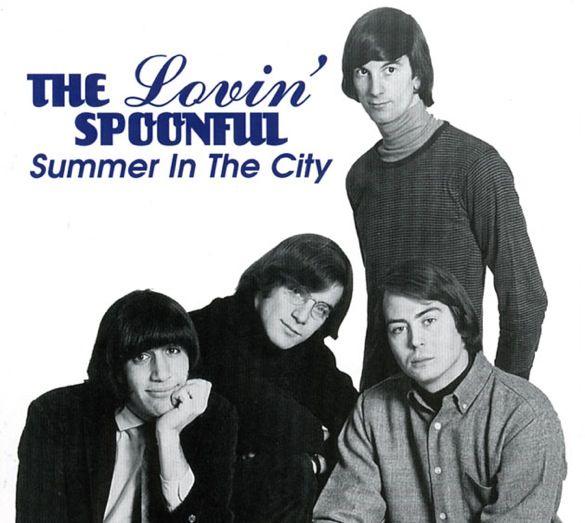 Left to right: Zal Yanovsky, John Sebastian, Joe Butler and Steve Boone.
In the summer of 1966, a band coming from the Greenwich Village section of New York City snagged their first #1 hit on the Billboard Hot 100 chart. To be fair, they weren't a group of unknowns, as they had four songs in the Top 10, two of them reaching #2 on the chart. But with "Summer in the City", The Lovin' Spoonful hit a new high with their first chart-topper. The band was made up by Guitarist/singer/songwriter John Sebastian, guitarist Zal Yanovsky, drummer Joe Butler, and bassist Steve Boone. The song was written by John Sebastian, Mark Sebastian and Steve Boone. As we've been going through some warm weather of late, it just seemed like the right time for the song. Without further ado, here is The Lovin' Spoonful with "Summer In The City".
The Lovin' Spoonful were together from 1965 to 1969. In that time, they had seven songs make it to the Top 10 on the charts. After the breakup, on John Sebatian had success as a solo artist, scoring the hit "Welcome Back", the song sued as the theme for the hit TV show 'Welcome Back, Kotter'. The song went to #1 on the Billboard Hot 100 in 1976. All four did manage to have strong careers as studio musicians, as well as working as producers. But for the last four years in the 1960s, they were The Lovin' Spoonful.