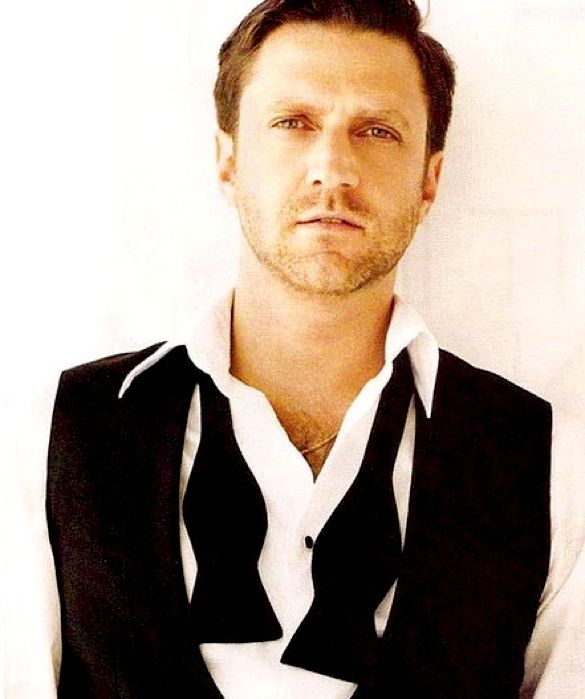 I decided I wanted a little bit of Sondheim for this post, and started checking out his shows. I opted for 'Company' and was exploring for more inspiration, and then it hit me, like a ton of bricks. How have I managed to go this long and not feature the very talented and sexy Raúl Esparza? I mean, come on. Look at that picture up there! And he was born in my home state, in Wilmington, Delaware! And his voice is really kind of amazing. And he come out in an interview in the New York Times as a bisexual, meaning I stand a chance. Well, I'll come back to that thought later, much later. He has starred in several Broadway shows, both musical and dramatic. In the 2006 Broadway Revival of the Sondheim classic 'Company', Esparza took on the role of Bobby, and did so with élan. Here is a clip of Raúl singing "Being Alive", one of the several iconic songs from the show. He is performing at the 2007 Tony Awards telecast, where he as nominated for a Tony Award, but inexplicably lost out to David Hyde Pierce. Enjoy.
While checking things out, I also came across this performance by Esparza when he was a guest of Seth Rudestky's show. It seems Raúl had sung a particular song written by Stephen Schwartz in some performances he had, even though he had not sung the song as part of the stage musical. Well, it would not be likely that he would be cast as Elphaba, so he would not have the chance to sing "Defying Gravity" from 'Wicked' on Broadway, or any touring company, any time soon. Thankfully, we have this video in place of the cast album.
For more about Raúl Esparza, visit his
official website
. You can also "like" him on
Facebook
, and "follow" him on
Twitter
. And to the best of my knowledge, Esparza has no album of his own, although he can be heard on original Broadway Cast albums, including the wonderful 2006 'Company' Revival release that includes "Being Alive". That Original Cast album is available from
iTunes
and
Amazon
.