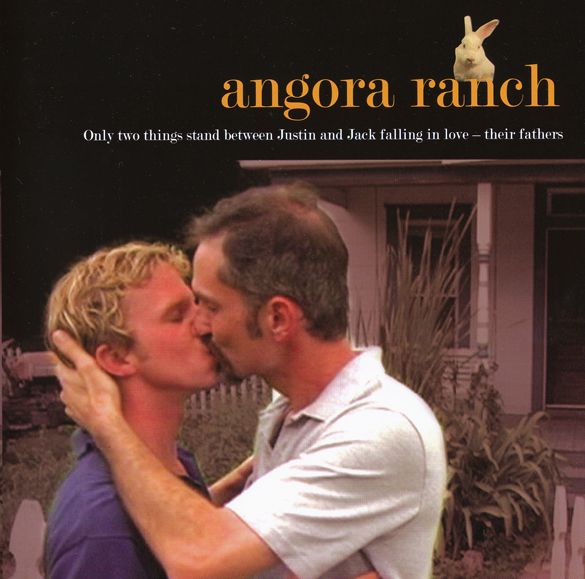 I happened across 'Angora Ranch' quite by accident, and I will be forever grateful to the that twist of fate. Within the first few scenes of the film, I was charmed by the characters, and just felt so damned good. It was my introduction to writer/director Paul Bright, and I will admit that I am now somewhat addicted to his work. This is the tale of two men, Justin and Jack, and how their very different lives accidentally intersect, and change both for the better. There is such a sweetness and honesty to 'Angora Ranch', I still enjoy watching it again and again. And now that it is available on YouTube where you can watch it anytime you'd like for free, I thought I'd share it with you all so you can fall in love with it as well.
I am so glad I own my own DVD of 'Angora Ranch' and can watch it whenever I'd like. You can purchase 'Angora Ranch' from
Amazon
. For more about the production company behind this and a few of my other favorite films, visit the
official website
. And have a great weekend!