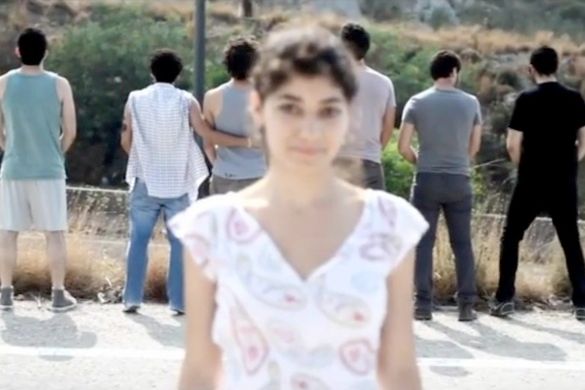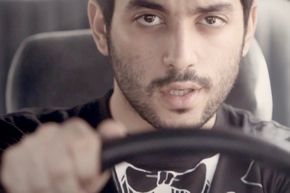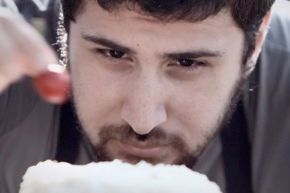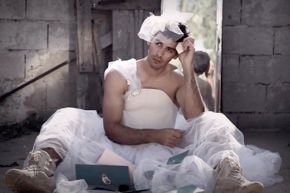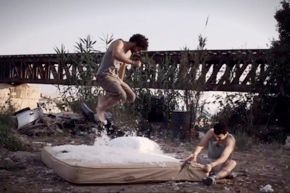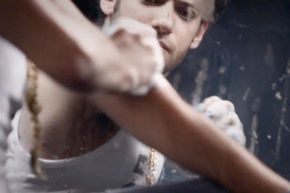 I recently learned about a band from Beirut, Lebanon, Mashrou' Leila. JD Doyle posted about the band on Facebook. Mashrou' Leila includes Hamed Sinno, Haig Papazian, Omaya Malaeb, Andre Chedid, Carl Gerges, Firas Abu-Fakhr, and Ibrahim Badr. I was intrigued by an story about the band, mentioning lead singer Sinno is an out and proud gay man, a fact that has not seemed to keep the band from being one of the hottest and most popular bands in Lebanon. The band is known for their satyric songs, taking on the status quo. One of my favorite songs of their is "Fasateen", translated as "Dresses". The song speaks to relationships, and takes a look at marriage in the modern day. Here are the translated lyrics.
Remember when you told me
That you would marry me
Without money or a house
Remember when you loved me
Even though I wasn't of your religion
Remember how we were
Remember when your mother
Caught me sleeping in your bed
And told me to forget about you
So we agreed to stay like that
Without roles or talks
Without neckties or morning chats
Without millions
Without dresses
You took my hand and promised me a revolution
How could you forget, how could you forget me?
You combed my hair
And sent me off
Comb me the way you comb yourself
Remember when you told me that you intend to leave me
Without money or a house
In the music video, the band takes on many of the tradition images associated with marriage. From cakes, to flowers, to gowns, and even the marital bed, Mashrou' Leila takes a look at them all. Check out the video for "Fasateen", found on the eponymous 2009 album.
The band addresses the norms of their Middle Eastern society, from the perspective of the young, college age adults. They see their lives differently than their parents did. As they have grown up with an eye on the entire world, what with the internet and television so readily available, they examine the more conservative views and practices, looking for a way to be more inclusive, more accepting of all people. In the music, you can most certainly hear traditional influences, but also Western influences as well. I think that can be seen in the song "Shim El Yasmine", also off the 2009 album. The music combines the classic Middle Eastern sound with influences of Soul and Jazz. The lyrics, using rich imagery, captures the emotions and sensual feelings of love. The translated lyrics are here.
Smell the jasmine
Taste the molasses
Remember, remember, remember to mention me
Brother, just don't forget me
My lover, my prize
I would have liked to keep you beside me
Introduce you to my parents, have you crown my heart
Cook your food, clean your house
Pamper your children, be your housewife
But you're in your house, and I'm in another
I wish you never left
This jasmine
Forgets me
The jasmine
And smell the jasmine
And remember to forget me
Singer Hamed Sinno performed the song with the Erik Truffaz Quartet, offering a beautiful and dreamy quality to a song that is already one of my very favorites. It is evocative, offering a gentle sexy quality as he speaks of gay love. It is every bit as intoxicating when performed with the rest of Mashrou' Leila.
For more about Mashrou' Leila, visit their
official website
. They can also be found on
Facebook
and
Twitter
. You can find their first album, 'Mashrou3 Leila', on
iTunes
and
Amazon
. You can find their recently released EP, 'El Hal Romancy', on
iTunes
and
Amazon
. And I have to say, I would love to get the chance to interview Hamed Sinno. The tone of his voice is so rich, and the music so deep. I am so glad JD Doyle introduced me to them!