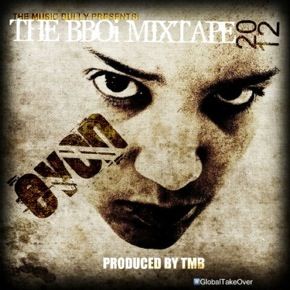 As it is Friday, I thought this would be a perfect time to showcase some great music from EvOn, the Music Bully. EvOn is an incredible Hip-Hop artists making some great music in the UK. The Music Bully is an Lodnon-based lesbian, always looking to stretch herself and her music, making for some great stuff. Last year, she released her 'BBOI Mixtape 2012' featuring great music, as well as some awesome collaborations. One of my favorites off the collection was the sexy "Blud". I was thrilled when she made the video, so I am truly happy to include it here. But I might warn you there is some adult language, so it might not be safe for work. That may be true, but turn it up and hit play...
Recently, she worked on a collaboration with Ryz Hope, who also worked with her on 'BBOI Mixtape 2012'. The trio of songs are under the collective banner 'Bully Music Series', EvOn and Ryz make some memorable music. One of those is definitely "In The Game". I was quite happy they decided to make music, too.
There was also a music video made for another strong duet, "U Don't Know Me". The song is another strong collaboration between EvOn and Ryz Hope, featured on 'Bully Tape Series'. In the song, they take a look at the relative nature of casual sex.