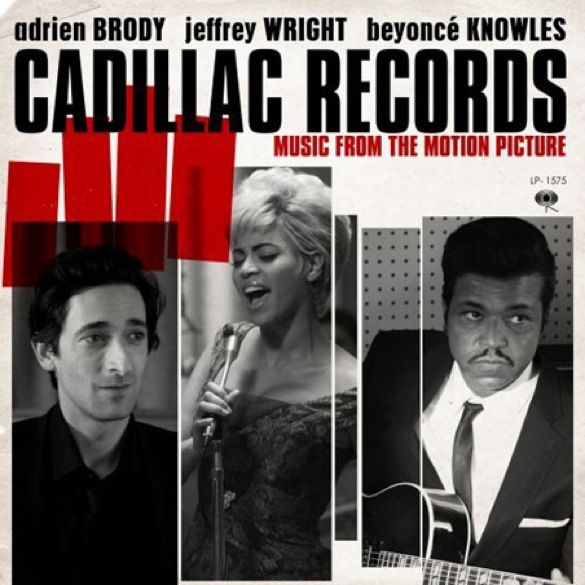 In 2008, a movie by the name of 'Cadillac Records'. The movie told the story of Leonard Chess, a man who founded Chess Records, one of the preeminent labels for Blues, Jazz and Rock artists of color to record their music. It got the name from the fact that, in the early years, Chess sold the records out of the trunk of his Cadillac. I didn't think much of the movie on the whole, but thought the soundtrack is amazing, featuring some great music. I'll must offer up one song per artist, and let you hear what I am talking about. I will begin one of the great Blues musicians of all time, Muddy Waters. Many of the British Rock 'N Rollers in the 1960s were inspired by Waters, with his connection to the music, and his heartfelt performances. After moving to Chicago in the 1940s, he truly started his career, and qucikly became known as the father of Chicago blues. For the first entry, we have Jeffrey Wright singing "I'm Your Hoochie Coochie Man" as Muddy Waters.
If I was to say the name Chester Arthur Burnett, I bet very few would know of whom I speak. But if I mentioned Howlin' Wolf, the light bulb might come on for just a few more, for he is considered by many to be one of the premiere performers of Electric Blues, combining Rock and Blues as only he could. Born in Mississippi, the Blues he played came straight from the soul. In our second song from the soundtrack, we have Eamon Walker singing "Smokestack Lightning" as Howlin' Wolf.
Charles Edward Anderson Berry was making waves in music in the 1950s, and was certainly and inspiration to rockers in the 1960s and beyond. You might know him better as Chuck Berry, the Rock 'N Roll guitarist people still look to, and aspire to be like. Of course, most know so many songs made famous by the man, but I decided to go with "No Particular Place To Go", a hit in 1963, proving he still had what it takes to be on top. As Chuck Berry, this is Mos Def singing "No Particular Place To Go".
And, finally, a little lady known as Beyoncé was also in the cast, playing the oh-so-talented Etta James. And while Beyoncé did record and sing James' big hit, "At Last", it was her recording of another song that brought much attention after the film. Beyoncé singing on the soundtrack introduced many young teen and pre-teen girls to some great Blues sung by Etta, and one of those girls, a young Rachel Crow, song a song she attributed to Beyoncé, although it really and truly belongs to Etta. So, as Etta James, this is Beyoncé singing "I'd Rather Go Blind".